GA Winter Qualifier February 12-14 @ GAC
2/3/15 - Gwinnett Aquatics will once again host the GA Winter Qualifier February 12-14 at Greater Atlanta Christian school in Norcross. The meet will feature all events for age groupers, single year age groups for awards and special tattoos for new state champs qualifiers.
Meet Info | Meet Events file
Psych Sheet
---
Senior Swimmers Successful at HS State
2/7 - Gwinnett Aquatics senior swimmers wrapped up their most successful high school season in three years this weekend at the State Champs at Ga Tech. Nineteen swimmers competed in prelims Friday with six retuning for finals in 11 events on Saturday. Jacob Rees, Josh Fountain and Drew Grier all made top 8 while Juliana Carey, Matthew Albers and Alex Norcini were in consols. Fountain earned the first AAAA (sliver cap) time for the team this year while Kevin Kooh got his first state cut. Rees swam on the state-record breaking 400 free relay for Brookwood who also won the meet.
GwinAq Results | Standard Breakers

---
GaGa Swimmers Race at Home, Srs at HS County Champs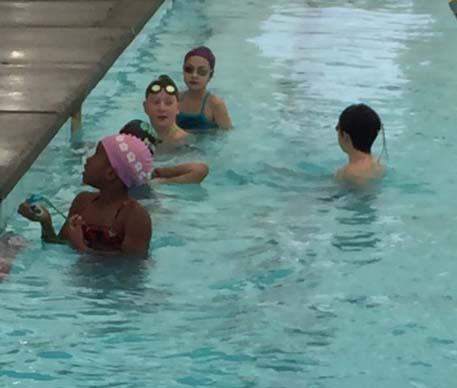 1/27 - Gwinnett Aquatics swimmers did a little racing at our home pool today at the fun meet at Quinn Ridge. It was a nice quick competition and after a good month of training there were lots of new best times. Anthony Benitez, Hanna Burke, Ruthie Delong, Caleb Hersey, Cate Rovie and Sydney Spruiell had 100% best times.
Meanwhile most of the Senior and High School Group swimmers were competing in the Gwinnett County Champs with great success. All 21 Sr swimmers made it back for Tuesday's snow(?)-delayed finals. Eight swimmers competed in 14 events in the championship finals, up one from last year. Josh Fountain, Alex Norcini and Jacob Rees all medaled. Sarah Jahns picked up her first AAA (All-Star) time of the season while Alice Koschella, Lina Le and Michael Thompson got their first A times.
GwinAq Results | Standard Breakers

---
Gwinnett Aquatics Seventh at Eastern Classic
1/18 - Gwinnett Aquatics kicked off the new year with one of it's best winter meet performances in a while. Despite this year's meet being more competitive than the previous couple GaGa finished higher and scored more points than last year. Juliana Carey, Grant Deckers. Lindsey Diehl, Bryce Dopson, Josh Fountain, Griffin Hammett, Samantha Lewis, Marlowe Misner and Isaac Saenz all had top-8 scores and 13 others contributed individual scoring swims. Carey also broke the team record in the 100 fly while picking up her first sectional cut while she and Diehl got their first AAA times of the season. Saenz got his first ever AA and Jen Narde her first A time of the season. Caitlyn Diehl, Hannah Claire Jowers, Fred Mitchell and Ella Smith got their first BB times.
---
Gwinnett Aquatics Wins Lanier Winter Invite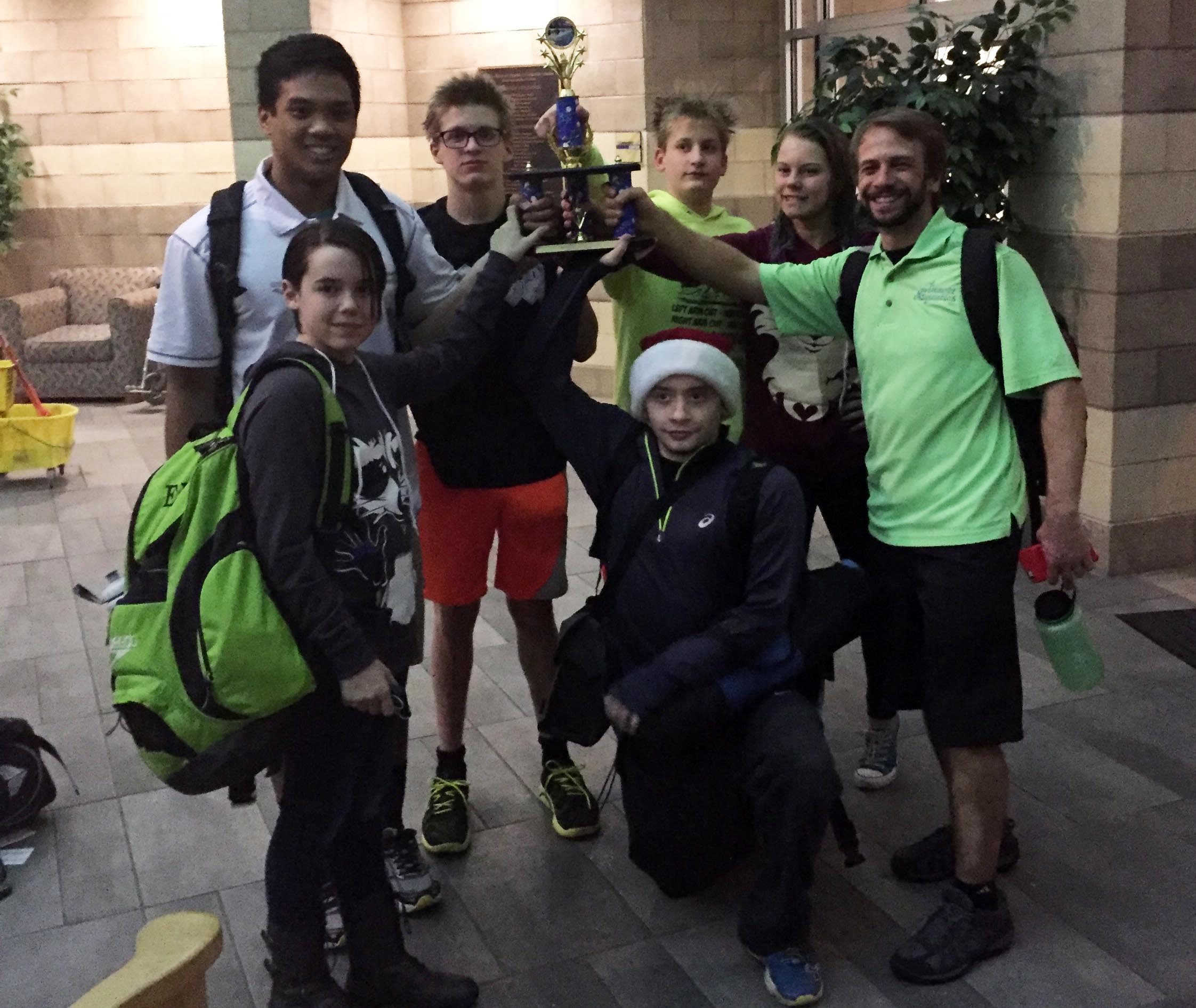 12/13/15 - Gwinnett Aquatics won the Lanier Winter Invite in Gainesville this weekend edging out SwimAtlanta (one of its facilities anyway) and host Lanier Aquatics. Over the three-day meet we had ten swimmers win over 30 events, including Bryce Dopson and Griffin Hammett who won all of their events. We had another 18 medal and 16 swimmers picked up new time standards!
Event Winners: Lauren Diehl, Bryce Dopson (7x), Hailey Dopson, Charlie Fountain, Ava Gawronski, Griffin Hammett (6x), Alex Lomishvilli, Jacy MacConvery, Jacob Rees, Isaac Saenz.
Additional Medalists: Haley Burke, Marilyn Coughlin, Abby Culbertson, Grant Deckers, Caitlyn Diehl, Lindsey Diehl, Ryan Haskins, Kevin Kooh, Alice Koschella, Samantha Lewis, Kaylee McLester, Jen Narde, Maggie Nguyen, Ian O'Hara, Rachel Peden, Caitlyn Petmecky, Devin Petmecky, Hayley Shepard.
Standard Breakers: AAA - Hammett; AA - Fountain, Nguyen, O'Hara; A - Coughlin, Jarod Disher, Haskins, Kooh, Lomishvilli, MacConvery, Devin Petmecky, Riley Spruiell; BB - Lillie Clark, Harry Duncan, Sahil Khatri; B - Darya Ghaffari.
New State Qualifiers: Haskins, Kooh, Darnell Mitchell.
---
Standards Fall at Senior State Champs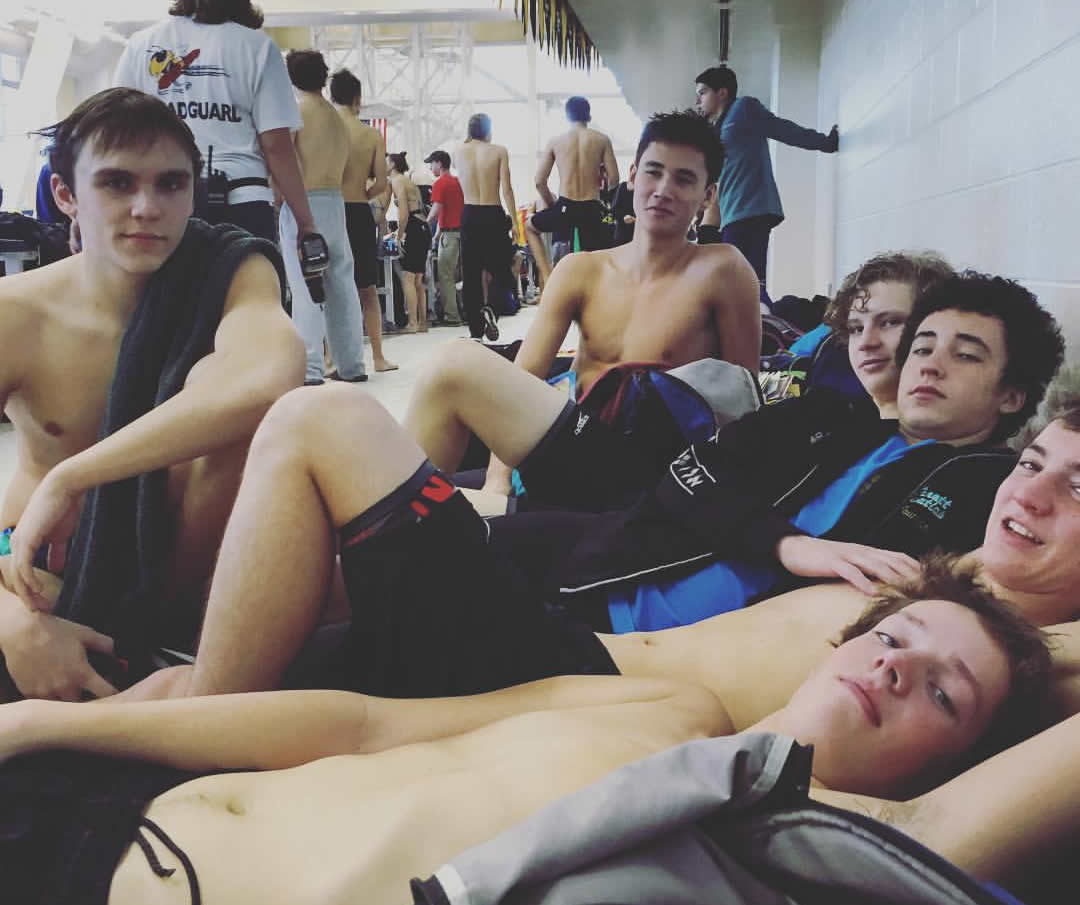 Fountain, Albers, Rees Score
12/7/15 - Gwinnett Aquatics more than tripled its number of AAA swimmers this weekend at Senior State Champs en route to a fifteenth place finish and fourth in the medium teams group. Josh Fountain was the loan top-10 finish taking 8th in the 1000 free while Matthew Albers was 17th. Both boys picked up their first AAA times as did Jacob Rees who scored in the the 100 IM. Alex Norcini and new GaGa swimmer Drew Grier also picked up their first AAA times. Daniel Johnson, Hayley Shepard and Brad Wyzykowski got their first AA times and Abby Culbertson her first A times. These are some especially remarkable achievements given that GaGa swimmers maintained their training and were not shaved at the meet while most of their competition was. This gives GaGa swimmers a real advantage for the meets in February and March.
---
Woodie B Invite Offers Chance for November Racing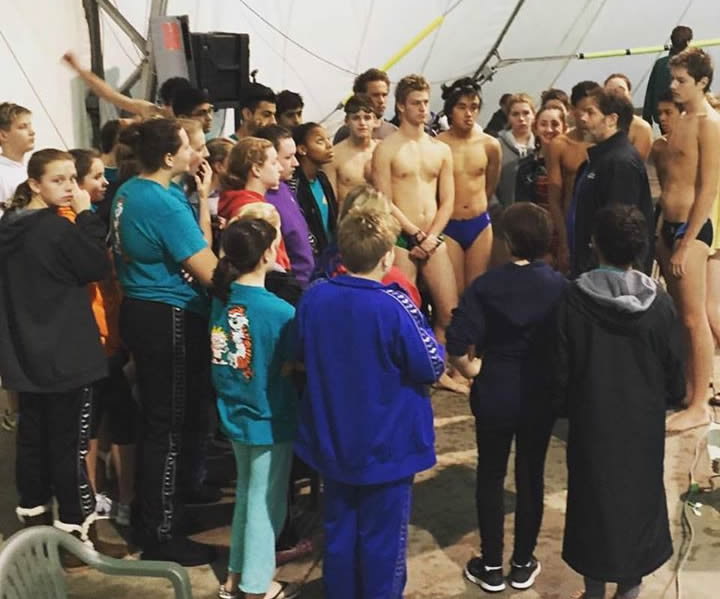 11/22 - Gwinnett Aquatics swimmers got the chance to do some high level racing a little earlier this year than most at the Woodie B Malone Invite this weekend at Dynamo. With our 10U swimmers winning a whopping 29 events we were able to take 2nd at our 2nd Invite in a row! Event winners were Hailey Dopson, Isaac Saenz, Lindsey Diehl, Bryce Dopson, Lauren Diehl, Sarah Jahns, and Jacob Rees.
Rees, Samantha Lewis, and Marlowe Misner all picked up their first AA times of the season. Zack Culbertson, Alex Lomishvilli, and Danielle Mitchell got their first BB's while Jada James and Blake Wilson got their first B times.
---