Rosenburg Spring Invite May 17-18
5/4 - The long course season truly kicks off with Jessica Rosenburg Spring Invite May 16-17 at Bransby Y. This is a super fun meet where the kids can win a chance to do some fun post-swim activities like a moon bounce, paddle boats and wall climb.
Meet Info | Hy-Tek Event File | Volunteer sign-up
---
Long Course Season Kicks Off at Gold Invite
5/3 - 45 GaGa swimmers kicked off the long course season today at the Gold Citizen Kane Invite in Cumming. The first meet of every year is always a lot of fun with lots of swimmers getting to see how much they've improved since last summer. The afternoon session almost went 100% best times with lots of really big drops. Even some of the teens in the morning got to get some PRs, which doesn't happen as often in season for older swimmers. Check out the results using the links below. if any parents got some pics we'd love a good one to go on the newsletter.
---
Gwinnett Aquatics Third at Northeast Divisionals
Diehl, Jahns, Rees break four team records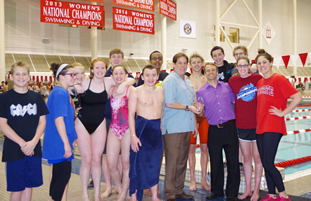 3/29 - Gwinnett Aquatics finished 3rd at this weekend's Divisional Champs in Athens scoring over 800 more points than last year with 62 swimmers contributing with individual scores. Eight swimmers, Lauren Diehl, Lindsey Diehl, Hailey Dopson, Colin Houck, Anna Jahns, Sarah Jahns, Jacob Rees, Isaac Saenz, combined for 19 event victories while 23 others had a top-8 finish. Lauren Diehl, Anna Jahns and Jacob Rees combined to break four team records.
The team also, once again, showed great team spirit. Thanx to all the parents who helped organize the posters, shirts, theme-ware and the catered meals too! It really helped make this a special weekend for the swimmers. Standard breakers for the meet were:
First AAAA (Silver Cap) Times -

Lauren Diehl

First AAA (All-Star) Times -Matthew Albers, Colin Houck, Alex Norcini, Brad Wyzykowski
First AA Times - Charlie Fountain, Bailee Hammett, Samantha Lewis, Rachel Peden, Hayley Shepard, Riley Spruiell
First A Times -

Alice Koschella, Jacy MacConvery, Jen Narde, Devin Petmecky, Dean Yusuf

First BB Times - Fred Mitchell, Desymber Richie
First B Times - Lillie Clark, Zack Culbertson, Sam Huggins, Sahil Khatri, Kiera Swinkola
First Sectional Cuts - Matthew Albers, Alex Norcini, Brad Wyzykowski
First State Cuts - Bailee Hammett, Rachel Peden, Hayley Shepard
Results | GaGa Results
Standard Breakers | Pics!
---
Strong Showing at Senior Sectionals Nets GwinAq 15th Place Finish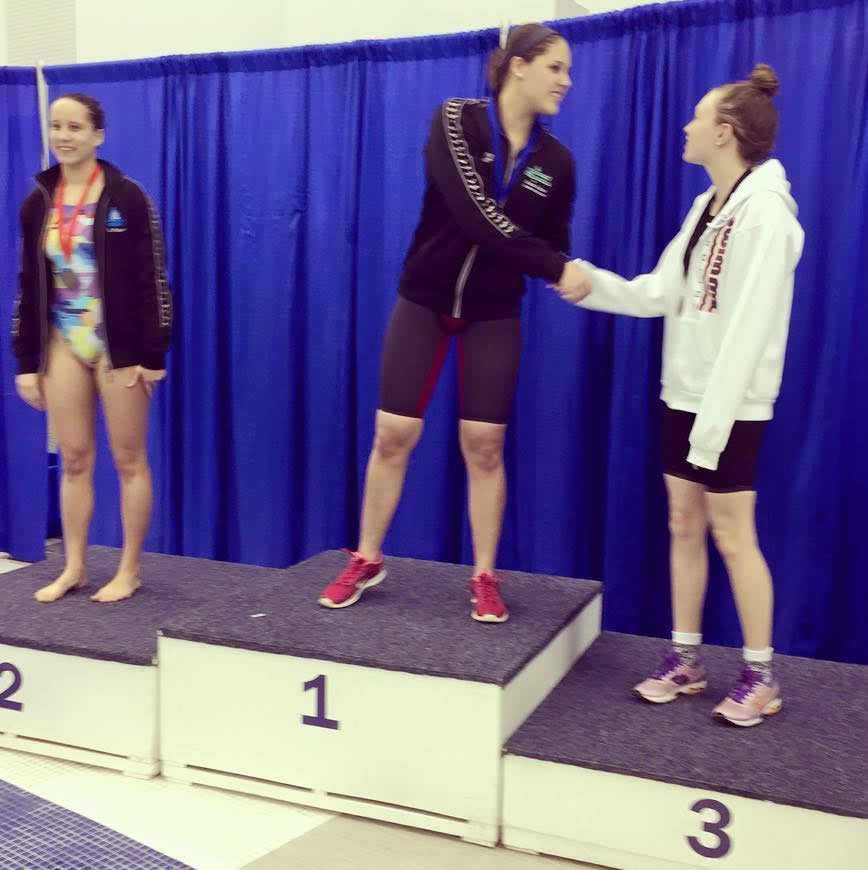 3/8 - Led by Anna Jahns win in the 1000 free and 2nd place finish in the mile, the Gwinnett Aquatics Senior Sectional team posted more individual points then any time in the last 7 years to finish 15th at the ESSZ Senior Champs in Greensboro this weekend. Jahns also finaled in the the 500 free and 200 back. Meanwhile on the guys side Josh Fountain was 11th in the mile and 16th in the 1000 while Jacob Rees was 12th in the 200 back. He also posted time trial times that would have scored in three more events. Czech visitor Michaela Petrova even got in the act with a scoring swim (though not for GaGa since she was unattached) in the 500.
Rees pickup up his first scholastic All-American times as well as 2 cuts for the new USAS Futures Championship. Keegan Walsh picked up those two standards too, as well as his first AAAAs in the 15-16 age group. Fountain also picked up his first AAAA of the season. It was a great start to the March championship meet and has everyone excited about the upcoming Divisional champs.
Results | GaGa Results
Standard Breakers
---
Spring Clinics, Summer Lessons Registration Now Open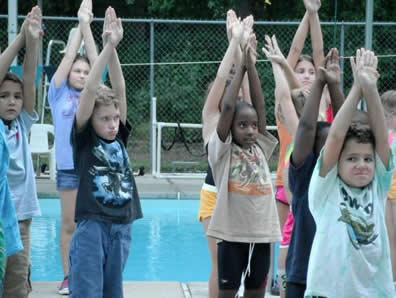 3/7 - Gwinnett Aquatics announces its Spring Clinics and Spring and Summer Lessons for 2015. Registration is now open for the Spring Tune-Up, a four-week clinic to help 12 and Unders get a head start on summer league. The clinic will start April 13 and run Monday though Thursday 5-6:15pm. Only 2 slots remain so sign up soon if you are interested. This year we are also running a 5-week home-school clinic on Monday and Wednesdays at 1pm.
Registration is also open for our Spring and Summer lessons. Lessons are for ages 3 and above (including adult) and will run 2x/wk in the evenings starting April 13 and 4x/wk in the daytime starting June 1.
Clinics Registration | Lessons Registration

---
Rays Invite a Good Tune-up
3/1 - About 60 GaGa swimmers competed this weekend in the Rays Invite in Marietta. It was a great opportunity to race one last time before we get ready for the Divisional champs at the end of the month. It was a good opportunity to pick up some new USAS standards too. Ava Gawronski picked up her fist AA times of the season while Sarah Burton, Austin Bynum, Janelle Mitchell, and Desymber Richie all picked up their first B times.
---
Records, Standards Fall at Age Group State Champs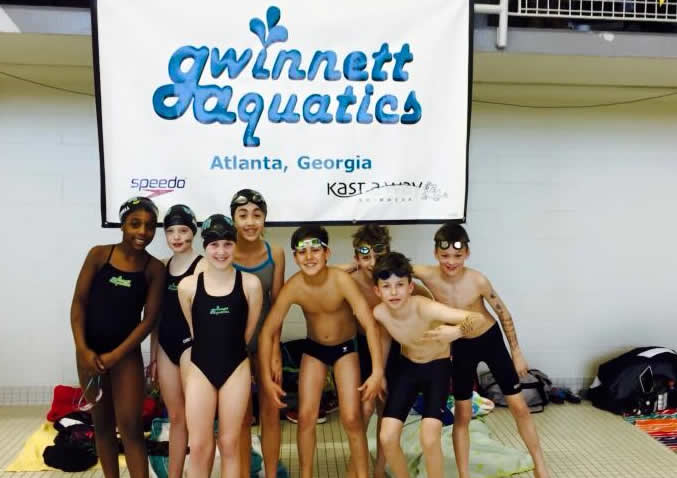 2/15 - Two new team records were set and lots of new time standards achieved this weekend when one of our larger Age Group State teams competed at the GA Champs at GA Tech. It took a total team effort to secure our 15th place finish with strong relays helping us score almost exactly the same number of points as last year despite not having nearly as many individual scoring swims.
Five swimmers, Sarah Jahns, Griffin Hammett, Lauren Diehl, Lindsey Diehl, and Colin Houck all scored individually. Lauren Diehl and Julianna Carey both broke team records in the 50 and 100 fly respectively. Carey also picked up her first AAA (All-Star) time of the season while Ciara Mitchell got her first AA and Ian O'Hara got his first A time.
AG State Results | GaGa State Results

---