Woodie B Invite Offers Chance for November Racing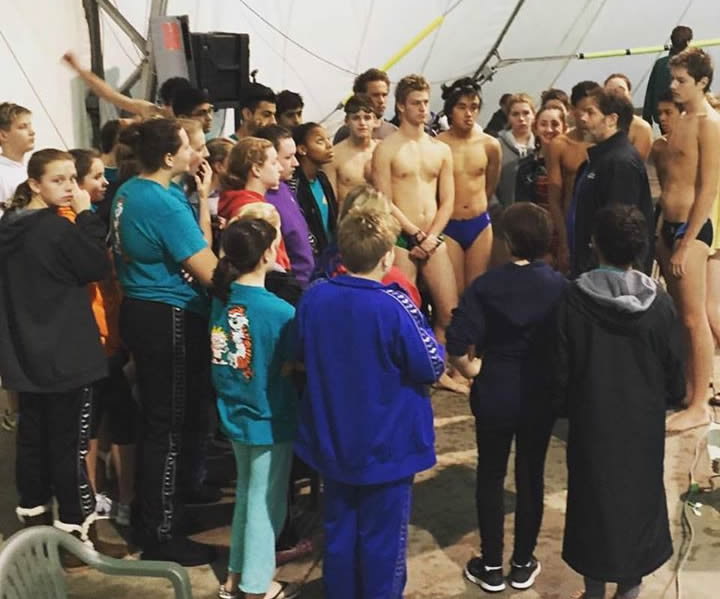 11/22 - Gwinnett Aquatics swimmers got the chance to do some high level racing a little earlier this year than most at the Woodie B Malone Invite this weekend at Dynamo. With our 10U swimmers winning a whopping 29 events we were able to take 2nd at our 2nd Invite in a row! Event winners were Hailey Dopson, Isaac Saenz, Lindsey Diehl, Bryce Dopson, Lauren Diehl, Sarah Jahns, and Jacob Rees.
Rees, Samantha Lewis, and Marlowe Misner all picked up their first AA times of the season. Zack Culbertson, Alex Lomishvilli, and Danielle Mitchell got their first BB's while Jada James and Blake Wilson got their first B times.
Results | GwinAq Results
Standard Breakers

---
Swimmers Rock the Swim-a-Thon
11/14 - Over 100 swimmers did their Swim-a-Thon this past week. There were great improvements over last year's swim in all groups. Isaac Saenz and Lindsey Diehl broke team records in the timed swim. Way to go team.
Now swimmers should work on collecting their pledges and getting them in before the deadline. Remember that donations benefit Gwinnett Aquatics and the USA Swimming Foundation. Help us reach our goal of $16,000 for pool improvements, senior team travel and our pool building campaign.
2015 Swim-a-Thon Results
Swim-A-Thon Info
Swim-A-Thon Online Donation Page
---
GaGa Swimmers Go Xtreme at IMX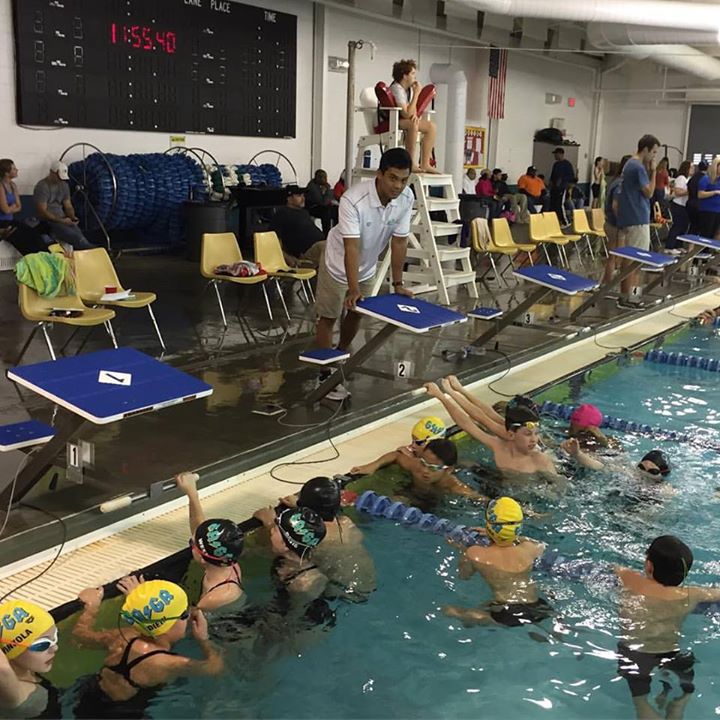 11/8 - Gwinnett Aquatics swimmers went extreme this weekend, competing in the IMX (IM Xtreme!) Invite in Marietta. it was the first invitational of the season and also a chance for swimmers to complete their IMX events. Once the results are uploaded to the USA Swimming database (SWIMS) swimmers who have done all 5-6 events in the IMX category will have an IMX score you can see on your Deck Pass! And there should be some good ones too what with Bryce Dopson, Grant Deckers, Lauren Diehl and Ian O'Hara all winning events and eight others placing.
Matthew Albers picked up his first AA times of the season and Deckers, Daniel Johnson, Marlowe Misner and Haley Shepard their first A times. Meanwhile Haley Burke, Nia Fraser, Jacy MacConvery and Darnell Mitchell got their first BB times and Bennett Culbertson, Caitlyn Diehl, Luke Moynihan, Keeley Smith, Sydney Spruiell and Kylie West their first B times.
Results | GwinAq Results
Standard Breakers

---
Tidal Wave Wins Close Dual Meet
10/25 - With a larger squad and dominance in the 13 and Over girls Tidal Wave outpaced Gwinnett Aquatic 760-700 in their annual dual meet. Nonetheless GwinAq was able to win 22 of 36 events and post numerous new time standards. Lauren and Lindsey Diehl, Bryce and Hailey Dopson, Josh Fountain, Hannah Claire Jowers (in her first meet), Alex Norcini, Ian O'Hara and Issac Saenz all won events.
Bryce Dopson also picked up his first AAA of the season, while Josh Fountain, Ava Gawronski and Rachel Peden got their first AAs and Charlie Fountain and Samantha Lewis got their first A times. Alice Koschella, Kaylee McLester, Caitlin Petmecky, and Alex Zhong got their first BB times and Hanna Burke, Harry Duncan, Cindy Duong, Nia Fraser, Grant Haskins, Hannah Claire Jowers, Sahil Khatri, Emily Koschella and Ella Moulder got their first B times. Isaac Saenz and Hailey Dopson got their first state cuts of the season!
---
ABSC Defends Winning Streak Against Gwinnett Aquatics
10/10 - ABSC defended its five-year winning streak against Gwinnett Aquatics last night at their pool at UGA. Both teams appeared to be more interested in getting swimmers some new events here in the early season and GwinAq had many of its top swimmers swimming in extended age groups. Nonetheless we had ten individual wins by Julianna Carey, Caitlyn and Lauren Diehl, Hailey Dopson, Griffin Hammett, Jen Narde, Alex Norcini, and Isaac Saenz.
Lauren Diehl led the way with two wins and the first AAA (All-star) time of the season. Hammett and Alex Norcini got their first AAs, Matthew Albers, Ian O"Hara and Brad Wyzykowski their first A times and Brooke Braziunas, Jarod Disher, Lina Le, Jen Narde and Riley Spruiell their first BB times. In addition Jennie Attaway, Haley Burke, Sarah Burton, Alice Koschella, Kaylee McLester and Caroline Smith got their first B times. .
---
Gwinnett Aquatics Kicks Off 2015-16 Season With Pentathlon
9/26 - After a fantastic Big brother/sister practice in the morning, Gwinnett Aquatics kicked off the 2014-15 season with a Pentathlon meet at GAC today. It was a short, fast meet with a lot of swimmers showing off how much they've improved since the last time we swam short course last March. Swimmers were scored based on the cumulative total of their swims in 5 events. Age group winners were: Hailey Dopson, Lindsey Diehl, Bryce Dopson, Lauren Diehl, Ian O'Hara, Juliana Carey, Fred Mitchell, Bailee Hammett and Alex Norcini.
Almost 50 swimmer achieved their first time standards swimmers including some new swimmers: Maggie and Lennox Nguyen (A and B ties respectively), Alex Lomishvilli, Catalina Macedo-Gian Caitlyn Petmecky and Chayse Smith (all B times). See all the standard breakers using the link below.

Meet Results | Scores
GwinAq Individual Results

---