GwinAq Competitive Tour '15 Expands to Two States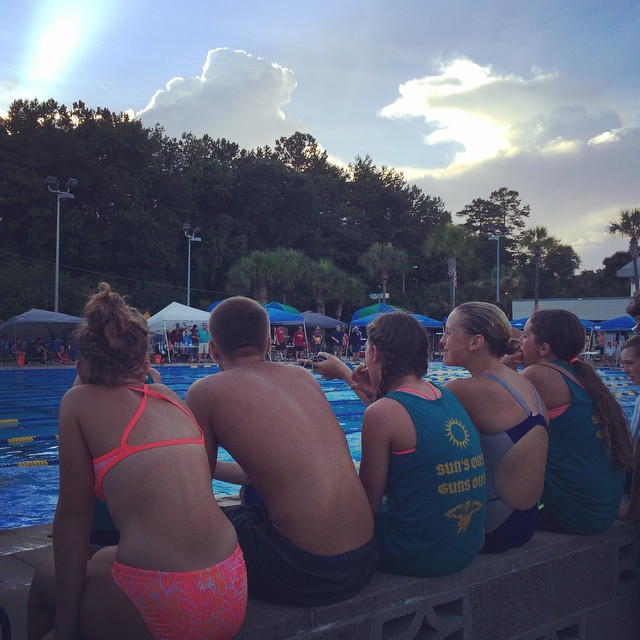 6/30 - Gwinnett Aquatics again had two different squads in competition this weekend, this time in two states. 32 swimmers competed in Tallahassee while another 30 were in Cumming.
At Tallahassee our small travel squad competed very well against some tough Florida teams, with 27 of the 32 scoring and Juliana Carey, Lauren Diehl, Josh Fountain, Anna Jahns and Jacob Rees all winning events.
At the Gold Invite in Cumming Bryce Dopson led the way winning every event he swam save one. Lindsey Diehl and Samantha Lewis also won events while the 10U swimmers went on a state-cut rampage with FIVE swimmers making their first cuts. Congrats to Hanna Burke, Hailey Dopson, Danny Pitts, Desymber Richie, Sydney Spruiell.
Between the two meets we also had nineteen swimmers pick up new standard levels:
AAA (All-Star) - Juliana Carey, Lindsey Diehl, Griffin Hammett, Sarah Jahns, Jacob Rees
AA - Charlie Fountain, Ava Gawronski, Daniel Johnson, Samantha Lewis, Ciara Mitchell, Bryce Peden, Rachel Peden
A - Abby Culbertson, Dean Yusuf
BB - Kevin Kooh, Aaliah Mobley, Danny Pitts
B - Emily Koschella, Charlotte Lane
ATAC Results | GwinAq Results
GOLD Results | GwinAq Results
Standard Breakers

---
Georgia 14U State Champs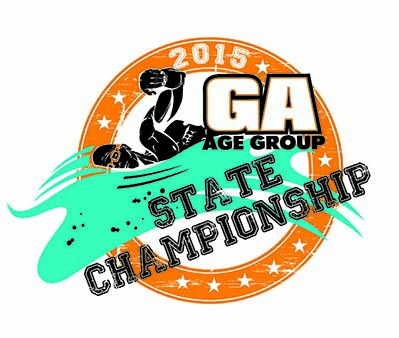 6/10 - The Georgia Swimming 14 & Under State Champs will be July 16-19 at Georgia Tech, hosted by Gwinnett Aquatics. The meet web page is now posted. It includes meet info, event files as well as a volunteer sign-up and hotel information.
Hotels are very limited in Atlanta on the weekend of the meet. We have just a couple blocks set up nearby in Buckhead. Be sure to reserve soon as some blocks are only available until June 19.
We also hope that some parents will consider volunteering to time. Work at least 2 sessions and you get a free t-shirt to keep as well as parking and hospitality during the sessions you work.
Click on the link below to access all the updated info on the state meet,
---
In the Lake, In the Pool, We Know What to Do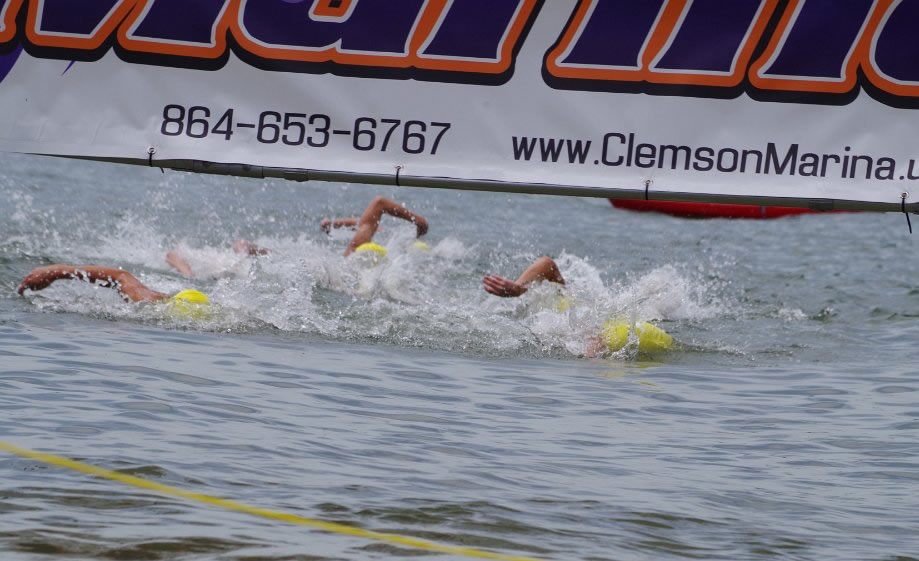 6/15 - Gwinnett Aquatics again had two different squads in competition this weekend. Saturday about 20 swimmers competed at the Death Valley Open Water swim in Clemson while another 40 were at the Swim With Dad Invite at Georgia Tech.
At Death Valley Josh Fountain and Anna Jahns combined to win five of the eight events (they along with Matthew Albers, Alex Norcini and Charlie Fountain did all 4 races for a total of 9.5k)., while first timers Grant Deckers and Haley Burke also scored.
Meanwhile the group at Tech (who were joined by the open water swimmers on Sunday) were taking great advantage of the extra opportunity to race long course. Lauren Diehl broke another butterfly team record (50), while Bryce Dopson (3x) and Colin Houck both won events. Bailee Hammett and Rachel Peden got their first A times of the season, Brooke Braziunas, Ryan Haskins and Desymber Richie their first BB's, and Austin Bynum, Sahil Khatri, Kevin Kooh, and Sofie Rees their first B times. Isaac Saenz got his first ever State cuts.
Swim With Dad Results | GwinAq Results
Death Valley Results | Standard Breakers
Death Valley Pics!
---
GwinAq Swimmers Pick Up New Cuts, Standards at Two Meets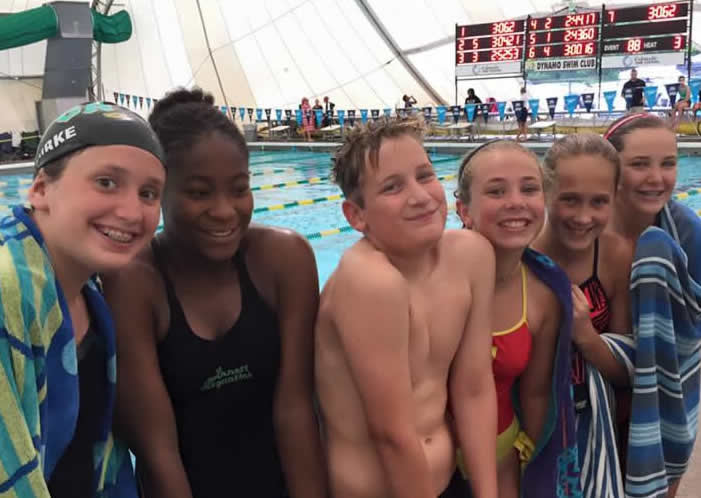 6/1 - With two squads at two different meets, it was a very busy weekend for Gwinnett Aquatics. Over forty swimmers picked up new time standards while a dozen got their first State cuts of the season.
At Dynamo's Dixie Classic Josh Fountain was the sole event winner, taking the victory in the 400 IM while Anna Jahns and Lauren Diehl medaled in nearly a half dozen events each. Diehl also picked up her first ever AAAA and also a new team record in the 100 fly and 200 fly respectively. Fountain and Jahns picked up their first AAA's of the season while Matthew Albers, Juliana Carey, Griffin Hammett, Sarah Jahns and Alex Norcini got their first AA's this summer. First A times were recorded by Haley Burke, Charlie Fountain, Daniel Johnson, Samantha Lewis, Ciara Mitchell, Ian O'Hara and Hayley Shepard. Many of these swimmers also got their first state cuts of the season including Haley Burke, her first.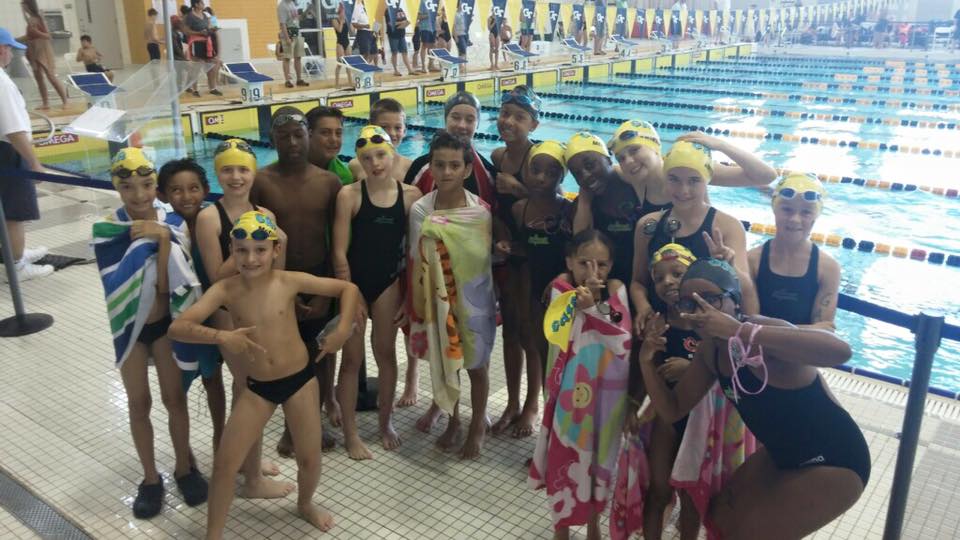 Meanwhile at the Dunbar Invite at Georgia Tech we also had a boatload of great swims, by our mostly younger swimmers. Colin Houck took the win in the 50 free. He and Bryce Dopson got their first AAA (All-Star) times of the season (Bryce's first ever). Lindsey Diehl added a number of top 5 swims as well as her first AA while Marlowe Misner got her first A time (as well as some new state cuts).. Marilyn Coughlin, Hailey Dopson, Danielle Mitchell, Issac Saenz and Sydney Spruiell got their first BB times of the summer while fifteen different swimmers got their first B times. Check out the Time standards link below to see all the new standard achievers.
Dunbar Results | GwinAq Results
Dixie Results | GwinAq Results
Standard Breakers
---