Gwinnett Aquatics Named "Bronze Medal Club" for 2014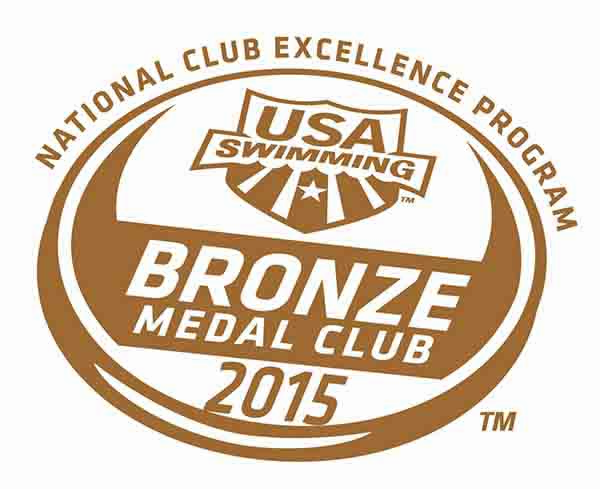 12/16 - USA Swimming announced the list of winners in the 2014 Club Excellence program yesterday and Gwinnett Aquatics was recognized as a Bronze Medal team. This program recognizes the top 200 teams of the over 5000 programs in the country. The top 100 are Gold and Silver teams (most of them quite large) and the next 100 are Bronze. We were around 150th. This is the first time in four years that the team has been recognized at this level.
USAS Club Excellence Program and Award Winners List

---
GwinAq Swimmers Break Through at Woodie B Malone Invite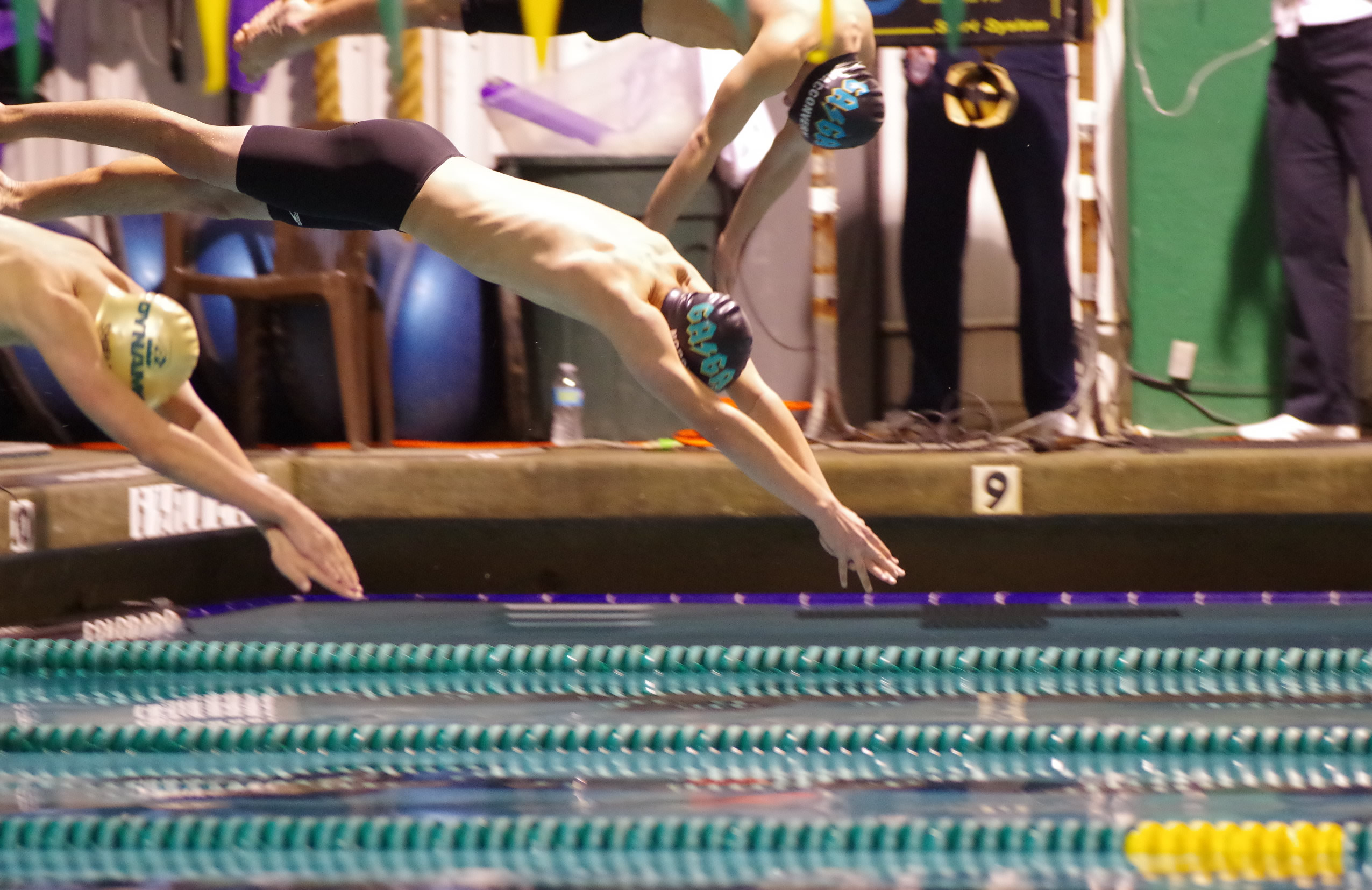 12/14 - Wow! It has been a big couple weeks for Gwinnett Aquatics swimmers. This weekend GaGa athletes added lots of new time standards and state cuts to their achievements. In fact, our team has increased the number of swimmers with All-Star times five fold and nearly doubled the number of A and above swimmers. At Woodie B we were led by Marlowe Misner, who won seven events, as well as event winners Abby Culbertson, Lauren Diehl, Anna Jahns, Jacob Rees and Keegan Walsh. Walsh and Jahns got their first AAAA's (silver cap) of the season while Rees got his first AAA. Diehl and Griffin Hammett got their first AA's, Daniel Johnson, Samantha Lewis and Riley Spruiell their first A and Grant Deckers, Hailey Dopson, and Harry Duncan earned BB's and Danny Pitts got his first ever B time. Samantha Lewis and Alex Norcini got their first state cuts while 13 of their teammates added over 50 new cuts. .
Results | GwinAq Results | Pix
Standard Breakers

---
Jahns, Fountain Score at Senior State Champs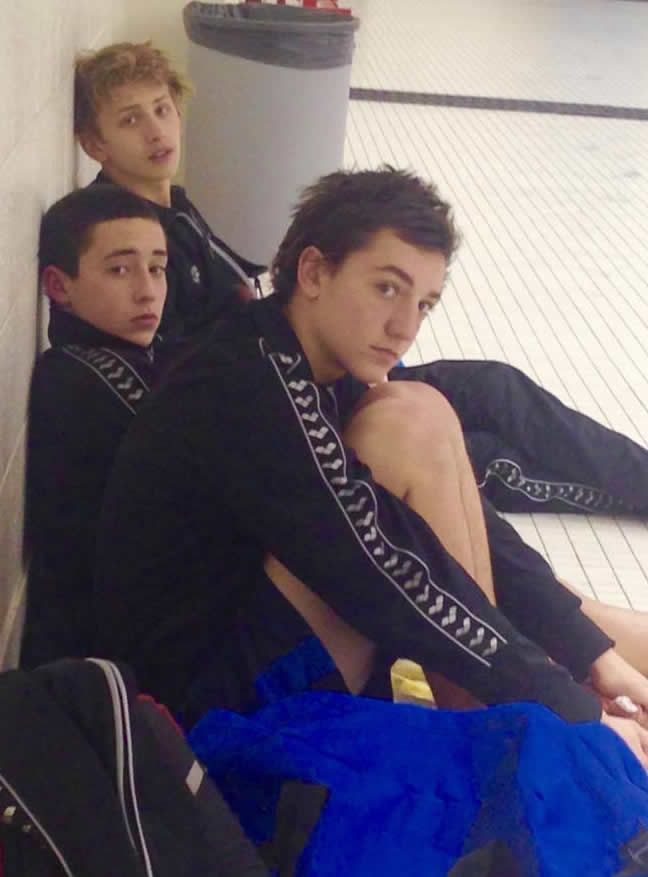 12/7 - Despite having our two top-seeded boys out sick and out top seeded girl go home sick, Gwinnett Aquatics managed an 11th place finish at Sr State this weekend. Anna Jahns starting feeling ill after her prelim swims Friday but managed to rebound for 3 scoring swims (but didn't get to compete in her best events) and Josh Fountain had an incredible 1000 free to get 14th. Fountain, Keegan Walsh and Sarah Jahns all got their first AAA (All-Star) times of the season and Abby Culbertson got her first AA time. She and Matthew Albers had 100% best times. In fact the team had a very high percentage of lifetime and unshaved bests which is pretty phenomenal for this early in the season.
---
Team Records, Many PR's Fall at Swim-A-Thon
11/21 - After the three days of regularly scheduled Swim-A-Thon, there have been two new records and tons of personal bests (over 95%). Anna Jahns broke her own 15-18 2400 record while Marlowe Misner broke a 6-year old 8U 800 record. So far Gold holds the distinction of dropping the most time as a group, going an average of nearly 30s/100 faster per swimmer! Wow!
---
Gwinnett Aquatics 10U's Second at Turkey Meet
11/15 - Gwinnett Aquatics' youngest swimmers took their talents to Dynamo today for the 10U Turkey Invite. Multi-event medalists Lindsey Diehl, Bryce and Hailey Dopson and Colin Houck led the group to a 2nd place finish behind host Dynamo. Tristen Austin, David Duong, Russell Hart, Brody McCluggage, Janelle Mitchell and Isaac Saenz also had top-8 finishes. Bryce Dopson got his first AA time while Duong and Callie Chapman got their first B's! (If any parents got some good group pics please send me a couple. I totally forgot to take any!)
---
GwinAq Swimmers at First Invite in Marietta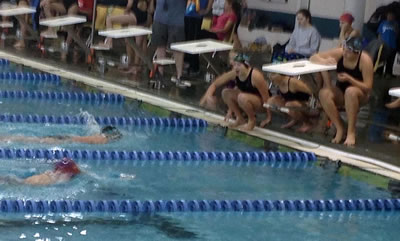 11/9 - Gwinnett Aquatics competed in its first Invite of the year this weekend at the IMX Invite in Marietta. Anna Jahns, Matthew Albers and Colin Houck all won events. Albers and Houck both picked up their first AAs of the season while Abby Culbertson, Ciara Mitchell, Alex Norcini and Hayley Shepard got their first A times. Brooke Braziunas, Haley and Hanna Burke, Daniel Johnson and Alice Koschella all got their first BB times and the Emilys Morgan and Koschella and Ramaya Pittman and Caroline Smith got their first B times.
---
ABSC Defends Winning Streak Against Gwinnett Aquatics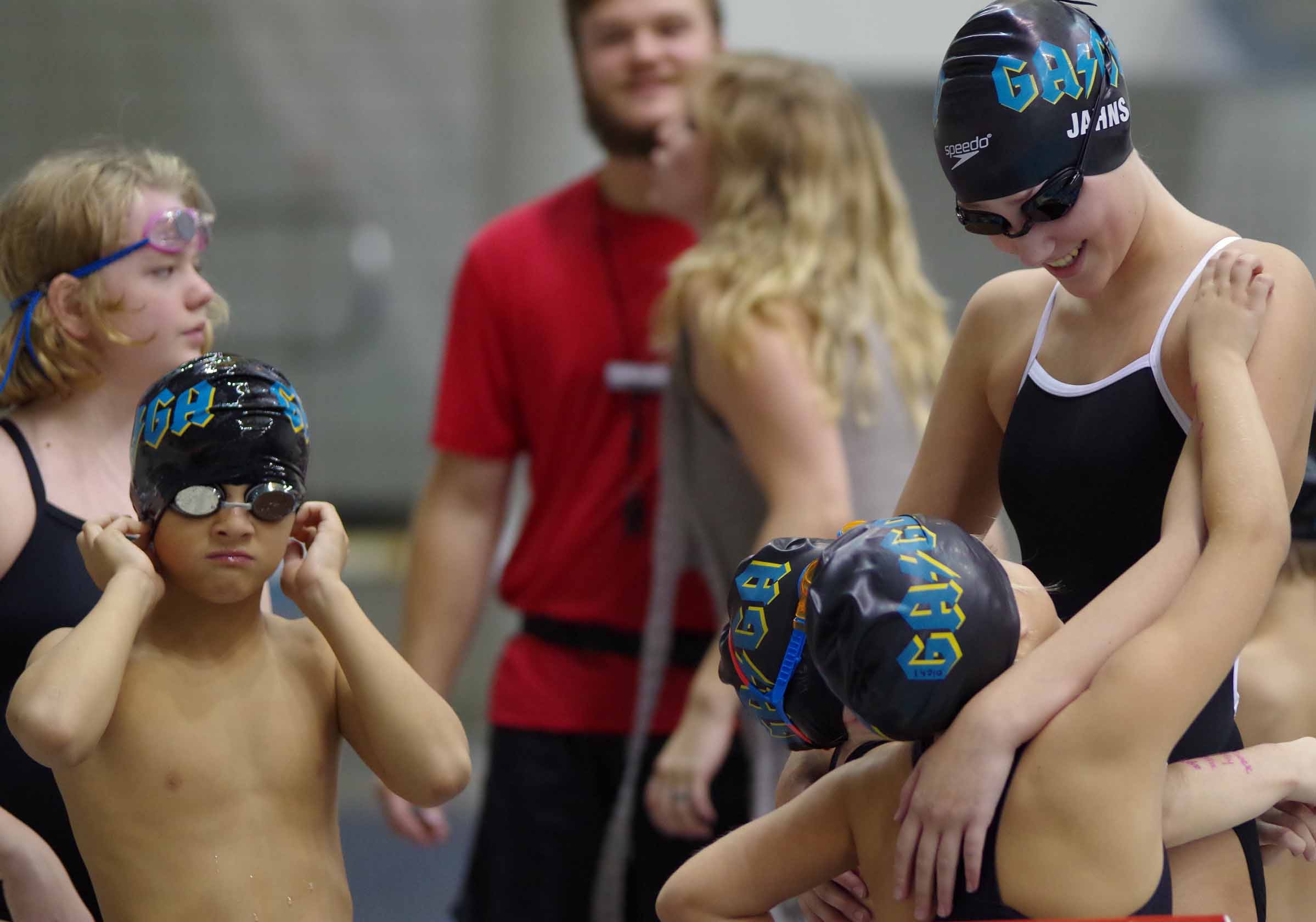 10/24 - ABSC defended its four-year winning streak against Gwinnett Aquatics tonight at their pool at UGA. Despite losing the meet GwinAq had a 12 individual wins by Julianna Carey, Lauren Diehl, David Duong, Charlie Fountain, Ava Gawronski, Marlowe Misner, Jen Narde, Ian O'Hara and Keegan Walsh. Anna Jahns won three events and posted the first AAA for the team this season. Gawronski, Matthew Albers, Lindsey Diehl and Josh Fountain got their first A times while Misner, Marilyn Coughlin and Charlie Fountain got their first BB times. In addition Gawronski, O'Hara, Lindsey Diehl, Griffin Hammett and Colin Houck picked up new state cuts.
Results | GwinAq Results
PICS!
---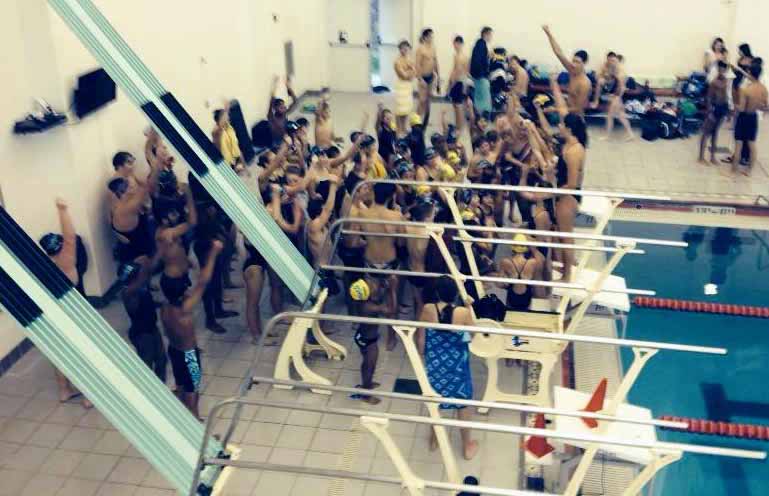 Gwinnett Aquatics Defeats Tidal Wave
10/18 - Gwinnett Aquatics defeated Tidal Wave Swimming (TWS) 918-877 today at Greater Atlanta Christian. GA led most of the meet after a good start on relays but TWS took over after the breaststroke events. GA was able to come back during the final IM events. The meet has become an annual tradition and was won last year by TWS.
For GwinAq Lindsey Diehl, Anna Jahns, Marlow Misner and Jacob Rees led all scorers, winning all their events. Jahns picked up her first AA times of the season while Griffin Hammett, Sarah Jahns and Bryce Peden got their first A times. Julianna Carey, Lauren and Lindsey Diehl, Bryce Dopson and Sarah Jahns all added new state cuts.
---