First Meet of The Season, GA Fall Pentathlon, This Weekend
9/23 - Typically hosted as an intrasquad meet, this year our Pentathlon meet will have a few other teams join us, and so we'll split it in two sessions - all 11&O swimmers will swim in the morning, and all 10&U in the afternoon. The meet will be at Saturday, October 1st, at the Greater Atlanta Christian School (GAC) - 1575 Indian Trail Rd, Norcross, GA 30093. Warmup for the AM session is 8am. The PM warmup has been moved to 1pm.
We'll also take our official team picture for the season that day at 12:30, following the AM session and right before the PM warmup. Even if you're not in the meet, come by at 12:30 if you can for the picture. We'll give out this year's team shirt right before.
Meet Info | Psych Sheet
Heat Sheet Session 1 (11 and Over) | Heat Sheet Session 2 (10U and Under)
---
Senior Swimmers Rock the Post-Season
8/8 - A number of our senior swimmers finished out their season at the bigger regional meets last week. Juliana Carey posted all best times at the Futures Champs in Atlanta while Josh Fountain medaled twice and Alex Norcini scored twice at the Zone Champs in Charlotte. Both were competing as part of the Georgia Zone Team.
Futures Results | Zones Results
---
Senior State Champs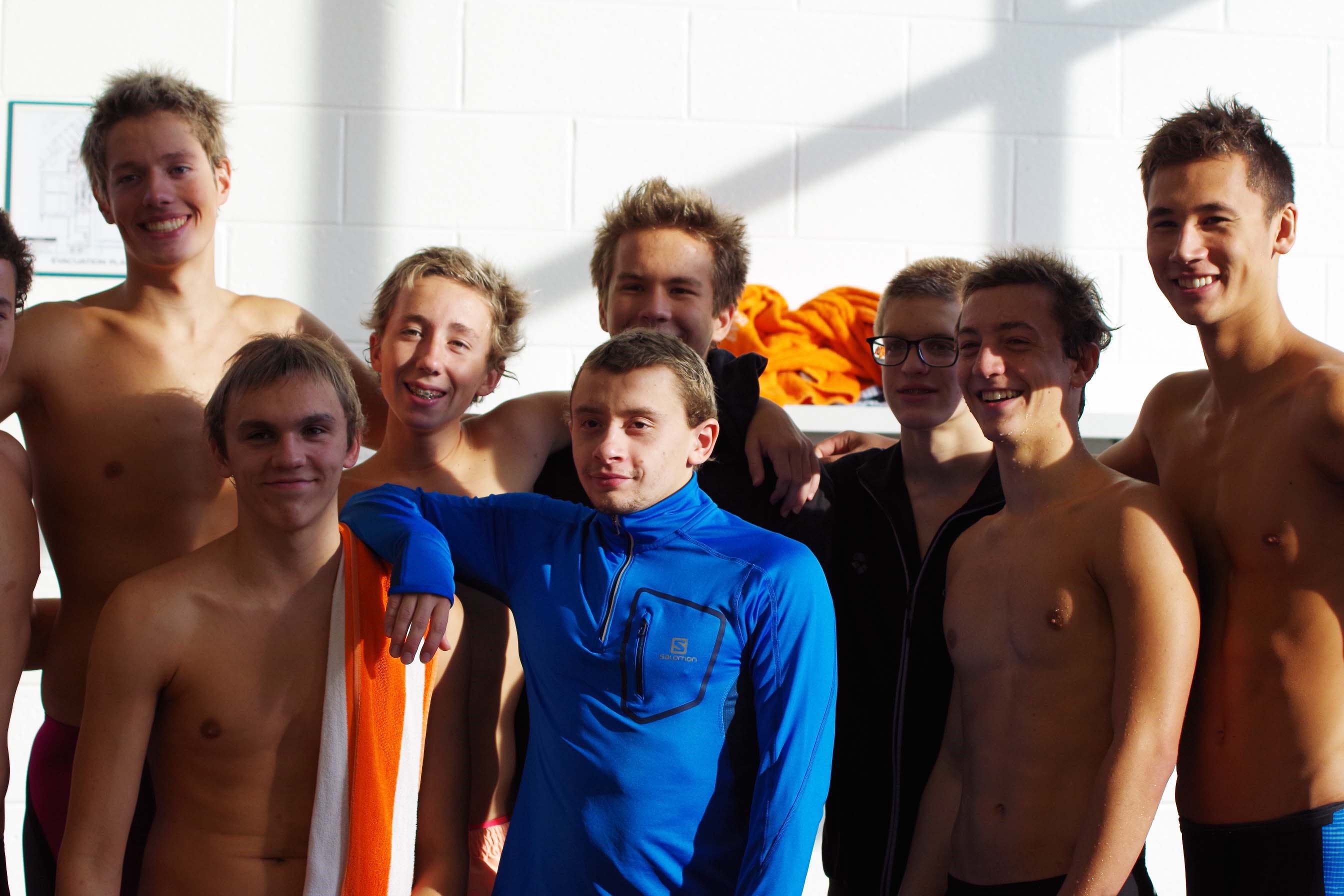 7/25 - Much of the Gwinnett Aquatics senior group finished out the season this weekend in Cumming at the Senior State Champs. With some swimmers coming here after their taper meet at Dynamo two weeks ago and three swimmers still headed to Zones and Futures the meet was the focus meet for a smaller group of swimmers than usual.
Despite a more challenging venue than we usually have for this meet, those swimmers definitely took advantage. Jacob Rees broke an 18 yr-old team record, going 53.03 in the 100 free. Daniel Johnson picked up his first ever Sectional cut (1500) and Matthew Albers and Julianna Carey picked up their first AAA times of the season.
We also had some of the best relay swims in a while, including a couple of records at the Sr and Age Group State meets. the Sr boys broke the 800 free relay record (scoring 4th) and the 13-14 girls broke the 400 free relay record. We will be adding the relay records to our records list soon but i have listed them here as well as some relays form this summer that were close.
Sr State Results | GwinAq Results
Standard Breakers | Top Relay Report
---
Gwinnett Aquatics 12th at 14U State Champs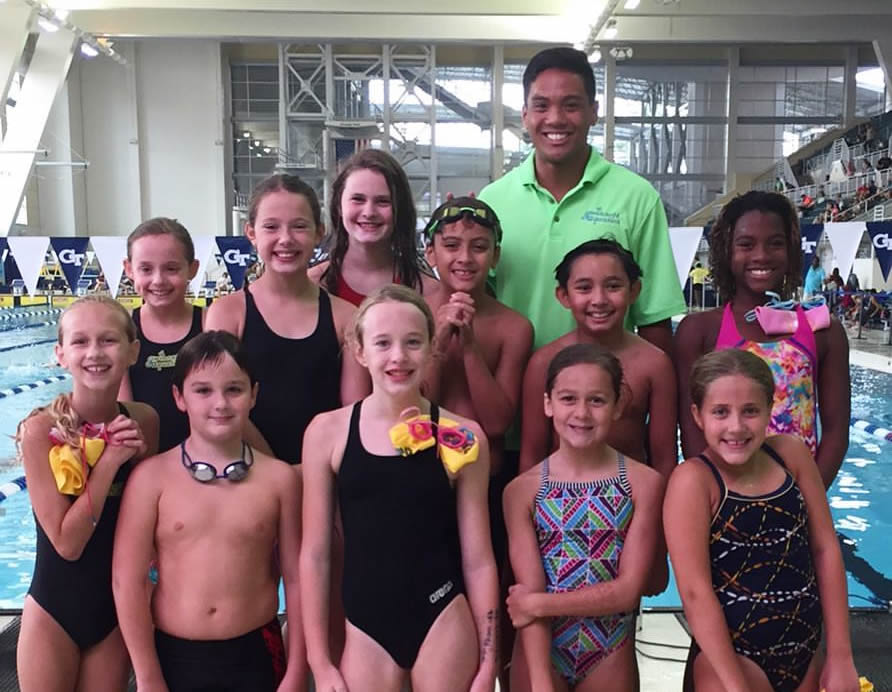 7/18 - Gwinnett Aquatics finished 12th at this weekend's 14U state champs at Ga Tech. We were just 16 points out of 10th (out of 450!) and that score was good enough to put us third n the medium-sized teams division. It was a good showing after a strong year of work but possibly could have been higher if we had more consistent practice attendance this summer.
Isaac Saenz led all scorers, making the podium four times and scoring in an additional two events. Griffin Hammett, Samantha Lewis, Marlowe Misner, Lauren Diehl and Bryce Dopson also scored. Hammett picked up his first AAAA (Silver cap) of the season and he Lauren Diehl and Marlowe Misner got new team records in the 100 fly, 100 fly and 50 fly respectively.
Nia Fraser and Ava Gawronski picked up their first AA times of the season (first ever for Fraser) and Hannah Claire Jowers got her first ever A time.
And of course what can i say about our parent (and swimmer) volunteers. There were so many families who gave up so much of their time to make this meet a success: in the hospitality room, as officials (way to go Judy!), or on deck as times, runners, or a variety of other jobs. We have earned a great reputation as an organization that does things right! And deservedly so.
AG State Results | GwinAq Results

---
Georgia Age Group State Champs a Big Success
7/18 - The 2016 All American Swim 14U GA State Champs is now in the books. The meet featured over a dozen state records and one new National record. More info is available on the meet site. Thanks to all our volunteers for helping us run another successful champs!
.
---