Printable Version
2017-18 Season Calendar
You can view the entire calendar for the next season by clicking the link above

TU Event Page

Use this link for more info on each event and to sign-up for them.
Aug 26 - Georgia Swimming LSC Meetings
Aug 27 - Sr/HSTG/Prep Bike Ride
Aug 30 - NO practices for any group
Aug 30-Sep 2 - American Swim Coaches Association (ASCA) World Clinic
Sep 4 - NO practices (Labor day)
Sep 5 - 2017-18 Season Starts!
Sep 7 - Team Outfitting (more info below)
Sep 11-19 - Mandatory Parent Meetings! (more info below)
Sep 16 - Sr/HSTG/Prep Bike Ride
Sep 23 - Team Workday (more info below)
Sep 24 - Sr/HSTG/Prep Bike Ride
Sep 30 - Ga-Ga Pentathlon
---
Education Column
We come across a few great articles on a variety of topics - parenting, nutrition, mental training, sports parenting, drills, etc. In this column we'll share the best one every week. Be sure to check it out and click the link to read the entire article!
Want to Raise Successful Kids? Science Says Praise Them Like This (most parents do the opposite)
Stop praising kids for their innate or God-given abilities, and instead focus on their effort
"What if I were to tell you that you could increase the odds that your kids will achieve great success in life--maybe greater success than you've had--simply by making a small change in how you praise them and talk about achievement?
It turns out, you can. What's more, this change flies in the face of almost everything we've been told by so-called experts about raising successful kids--at least for the past 15 years or more." click here to read the full article
---
August Payments Past Due
August fees are now past due. Most families do not have monthly dues but do have an activity fee balance. Payments are due on the 1st and are considered late after the 5th. Please note that if a payment is not received by the 10th, a $25 late fee is added. You can mail a check, pay in person at the pool, or log in to your on-line account and pay by credit card or e-check. You can also pay on our Square On-line Store using the link below.
Mail payments to:
Gwinnett Aquatics
4691 Bryson Cove
Lilburn GA 30047
(Or put in coach Hugh's mailbox at the pool).
---
GwinAq's Affiliate
SwimOutlet.com
Gwinnett Aquatics is an affiliate of SwimOutlet.com. Use the link below to search SwimOutlet for some of the best prices on swim equipment. Be sure to use this link and your purchase will also support our program.
---
2016-17 SCY Recap
What a great SCY season! We scored the most amount of points ever in USA-Swimming's Virtual Club Championships (VCC), and to do that there were plenty of individual accomplishments - be sure to check them all on the links below:
2016-17 SCY Standard Breakers
2016-17 SCY IMX Scores
2016-17 SCY Fast 5
GwinAq SCY All-Time Top 10
2016 Fall Attendance Award
2016-17 Winter Attendance Award
2016 Long Course Recap
Our last LCM Season was one to remember! Check the links below to see all the individual accomplishments that helped make it one of the best LC seasons we ever had:
2016 LCM Standard Breakers
2016 LCM IMX Scores
2016 LCM Fast 5
GwinAq LCM All-time Top 10
2016 Spring/Summer Attendance Awards
---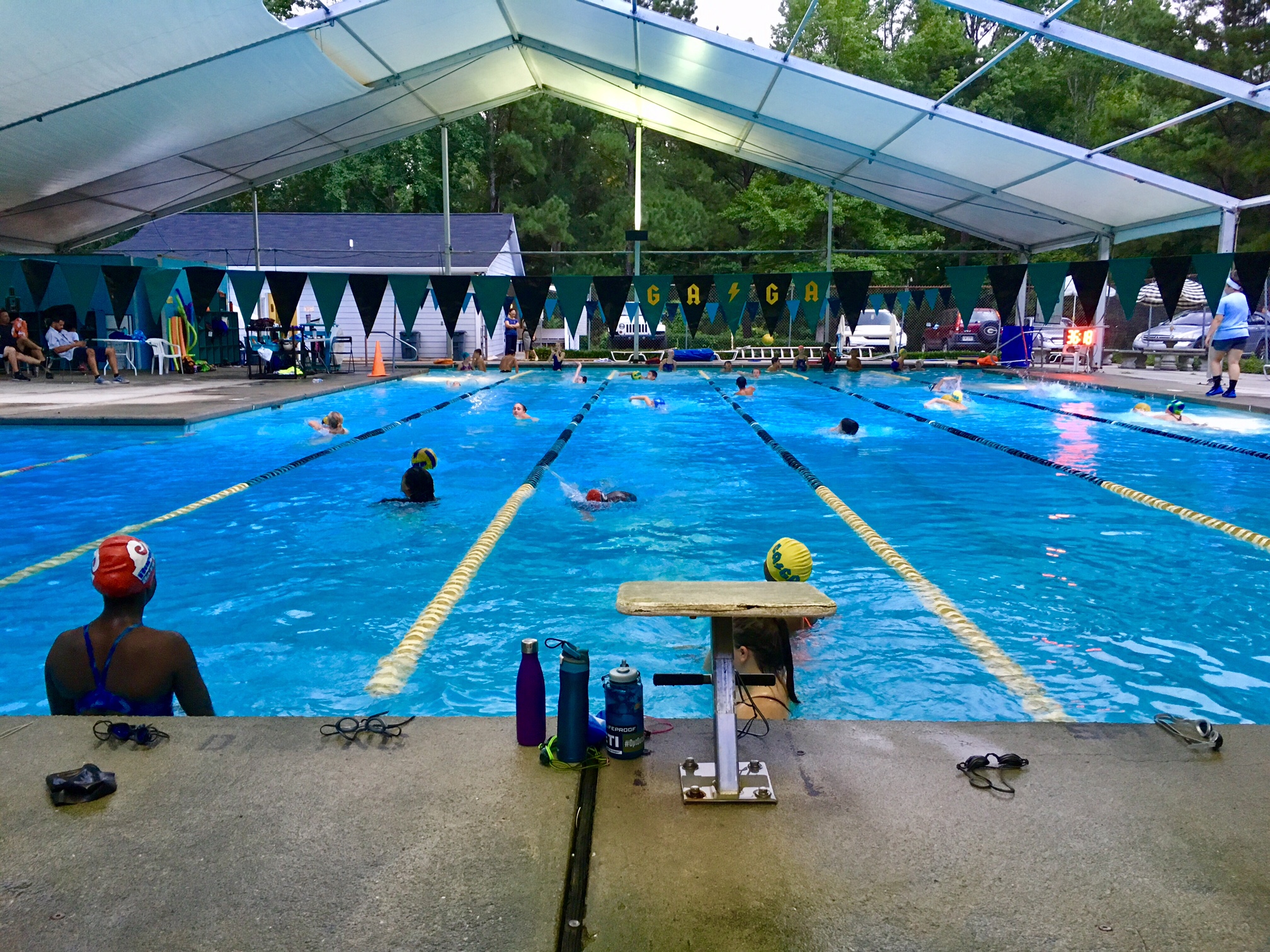 Welcome to the 2017-18 Season!
This is the first Newsletter of the season. We will not send another one this month, but they will come out every Wednesday starting September 6th. Be sure to always read through these, as they will have all the info you need to stay up with what's going with the program, in and out of the pool! Pay special attention to the calendar column on the left, as it has the most updated info on dates, locations, and any last minute changes (including schedule changes).
Our LC season wrapped up only a little over one week ago, with swimmers at both Futures and Zones (meet recap for both meets below), and it was certainly one to remember! With a larger squad than in previous years, we topped our best-ever score on USA-Swimming's Virtual Club Championships by over 2.000 points! Our score was good enough to place us in the top 450 (out of over 3000) clubs in the nation, and 8th in the LSC - keep in mind we are 15th in size! We also had the largest number ever of swimmers achieving AA times or higher (26), as well as our highest number of swimmers with A times (17)!
And our swimmers also showed their versatility in the IMX Scores, with a whooping 32 swimmers scoring over 1000 points, 8 of which scoring over 3000, including Alex Norcini, Lauren Diehl and Marlowe Misner who all broke the club's IMX records for their age groups! We also had 6 swimmers scoring in the top-10 for the LSC in their age, 2 of which also placed in the top-50 nationally! And perhaps the best display of how much better we were as a team than ever before were the incredible 10 relay records set through the season, including the 10&U And 12&U Girls who both broke every record for their age group! You can check all of those accomplishments and a few others - Season Fast 5, All-time Top 10 - by clicking the links below.
And after such a great year, based on these first few days of pre-season, we are happy to say that our team looks even better for this season, especially in some of the younger age groups - we graduated a large number of Seniors, so our 15&O have pretty big shoes to fill. You can be certain that our coaches are ready to build on all the successes from last season and top them!

Pre-season Kicked-off!
Our pre-season started this Monday, and as mentioned above the team is looking good! It's been great to see both old and new faces back in the pool, and the energy in every group has been awesome! The pre-season will run through the end of this month. The schedule for each group is posted below. All groups will have a mix of play for dryland, some introduction to swimming skills (and some training for the older groups), and plenty of water polo! The focus during these weeks is to get back into shape while also having quite a bit of fun, so while this is a good time to prioritize and get ahead with school work, be sure to take advantage of as many days as possible!
Senior/HSTG

: Monday-Thursday, 3:15pm-5:45pm


Prep

: Monday-Thursday, 6:00pm-7:45pm


Blue/Gold

: Mon, Tue, Thu, 5:15pm-6:30pm

During the last week of August, most of our coaches will be heading to the American Swim Coaches Association (ASCA) World Clinic, so we will not have any groups on Wednesday, August 30th. We'll run the normal pre-season schedule on Thursday, then take off labor day weekend and start regular practices on September 5th!
GwinAq Swimmers Excel in Post-season Meets
While most of their teammates were enjoying the last week of vacation, three Ga-Ga swimmers were competing in some big post season meets and tearing it up all the way into the last day before school started! Juliana Carey was competing with the Georgia Zone team at the Zone Champs in Tupelo. She was selected as a team captain and scored in five different events while picking up some new Futures cuts. The team clearly benefited from both her leadership and scoring abilities, as after a two year drought Georgia brought home the team championship trophy!
Meanwhile Alex Norcini and Drew Grier were competing in Nashville at USA-Swimming Futures Champs. Alex scored some hardware, taking home a 5th place medal in 400IM, in which he reclaimed his team record Josh Fountain broke the previous week. He also re-broke his own record and scored in the 200IM. Drew Grier picked up his first ever Junior National time and Scholastic All-American cut in the 100 fly. You can check the team results from both meets in the links below.
Futures GwinAq Results | Zones GwinAq Results | 2017 LCM Standard Breakers

Spring/Summer Attendance Awards
Congrats to the swimmers listed below for achieving the attendance level recommended for their training group (Blue=2.5x/wk; Gold=3.5x/wk; P2=75%; P1=82%; HSTG=85%; Sr=90%). As a reminder, those numbers are what we feel is the minimum attendance for swimmers in each group to reap the most benefits out of the program. While our approach for swimming keeps the long haul in mind, and we discourage younger swimmers from attending too many workouts, so that they have something to build into and look forward to when they get older, it is important to note that those who fall too far below those recommended numbers are likely not learning and improving as much as other swimmers with similar ages and at the same level, and might struggle in the future if they are not ready to incrementally improve their attendance.
Caroline Bold
Jenna Inlow
Emily Li
Jonathan Malonza
Rielle Mitchell
Gryffin Moore
Ellis Patterson
Cortney West

Caitlyn Diehl
Janelle Mitchell
Gavin Moore
Ella Moulder
Cate Rovie
Isaac Saenz
Brandon Shepard
Kylie West
Freddy Xu

Hanna Burke*
Sarah Burton
Grant Deckers
Lauren Diehl*
Lindsey Diehl*
Nia Fraser
Ava Gawronski
Ryan Haskins
Alyssa McDuffie
Marlowe Misner
Danielle Mitchell
Emily Morgan
Maggie Nguyen*
Nolan Patterson
Desymber Richie
Graham Simmon*
Zoe Wilson*

* > 90%!

Haley Burke*
Sahil Khatri
Kaylee McLester
Rachel Peden
Caitlyn Petmecky*
Blake Wilson*

*=100%!
Juliana Carey
Wesley Carter
Marilyn Coughlin
Jarod Disher
Charlie Fountain
Drew Grier
Griffin Hammett
Sarah Jahns
Daniel Johnson
Jacy MacConvery
Darnell Mitchell
Alex Norcini
Riley Spruiell

Team Outfitting Thursday, Sep 7th
On Thursday, September 7th, our team outfitter - Friends Unlimited - will be at the pool 5:00pm-8:00pm to take orders for team suits and training equipment. They will have suits to try on - please note, all swimmers should have a team suit for meets. If you need to try on suits be sure to arrive well in advance of your practice time - there will definitely be a line! They will also have many of our training equipment items on hand for immediate sale - the equipment list for each group is listed below. You can also pre-order the equipment using their on-line store link at the bottom of this article. If you have any questions regarding equipment please contact your child's coach.

Equipment List:


Senior:


Required - Team Suit, Snorkel, pull buoy, paddles, fins;

Recommended - team sweats/parka, fitness monitor, tempo trainer, breaststroke fins for breaststroke;

Optional - kickboard


Prep & HS Group:


Required - Team Suit, Snorkel, paddles, pull buoy, fins;

Optional - team sweats/parka, kickboard


Gold:


Required - Team Suit, Snorkel, fins;

Optional - team sweats/parka, kickboard, mesh bag


Blue:


Required: Team Suit
Optional: fins, team sweats/parka, kickboard, mesh bag

Please note: Latex team caps are distributed at meets and your account is billed. We are currently reviewing our caps and will likely have a different supplier and color cap, so at this point do NOT order any personalized silicone caps!
Friends Unlimited Online Swimshop

Mandatory Parent Meetings in September!
With our team growing even more after last year, we believe it will once again be very important to make sure our larger membership understands and is on board with our program's goals and expectations. As part of that effort, we'll expand our first parent meetings to be able to cover more specific information and expectations about each group. ALL families must attend the meeting for the group in which their child is in (families with children in multiple groups should preferably attend the meeting for their oldest swimmer, and should then contact a coach to go over the difference in expectations for the other groups).

Senior

: Monday, September 11th, 6:00-7:00pm

Prep

: Tuesday, September 12th, 6:30pm-8:00pm (6:30-7:00pm for new families only)


HSTG

: Wednesday, September 13th, 5:30-7:00pm (5:30-6:00 for new families only)


Gold

: Monday, September 18th, 5:30-7:00pm (5:30-6:00pm for new families only)

Blue

: Tuesday, September 19th, 5:30-7:00pm (5:30-6:00pm for new families only)
There will be only one option for make-up meetings, and after that families who didn't attend a meeting will have to schedule an individual make-up (for which there will be a $40.00 fee) prior to which their children will not be allowed to swim. Here's the schedule for each group:

Family Workday Sep 23
Our Fall workday will be Saturday, September 23rd. All families are asked to come out at 8am to help put up the tent, set up the changing room, and do some yard work - there's a LOT of need for yard work this time around! If you can't come on this date, we will have some extra work 5:30-7:30pm the two days before and Monday after, and there are also some tasks that can could be started right away. If you need to work one of those please email coach Hugh beforehand to coordinate it.
---
School-Year Practice Schedule
Blue Team - M, T, Th, Fr 5:30-6:45pm; Sat 9:30-11am
Gold Team –Mon-Fri 5:30-7pm; Sat 9:30-11am
*Wed will move to 5:15-6:45 starting late October
Prep Team – M-Th 6:15-8:15/45pm; F 6-8:15pm; Sat 7:30-11am/10:15am-12:30pm
*Wed will move to 6:00-8:15pm starting in late October
Senior Team - Mon, Wed, Fri 3-6pm; Tue, Thu 3-6:15pm; Sat 7:30-11am
*Mon, Wed 5-6:30am for select swimmers
HS Training Group - Mon-Fri 2:45-5:00pm; Sat 12noon-2:00pm


---
Gwinnett Aquatics