Printable Version
2017 LC Calendar
You can view the entire calendar for the LCM season by clicking the link above

TU Event Page

Use this link for more info on each event and to sign-up for them.
All the meets for the LCM season are already listed

- you can go ahead and respond to every meet!
(if something comes up, you can change your reply later).
Mar 24-25 - NO practices

Mar 24-26 - Divisional Champs @ UGA

Mar 31-Apr 9 - Spring Break
(NO practices)
Apr 22 - Spring Workday
Apr 23 - Georgia Swimming Golden Peach Awards (All-Star Banquet)
Apr 29-30 - LC Kickoff @ Ga Tech
May 7 - Gwinnett Aquatics Banquet, 12:30pm (note date/time change)
May 9 - College Night
May 19-21 - Dynamo Spring Splash
May 25 - Summer Practice Schedule starts
---
April Payments Due
April payments are now due - everyone should have received their invoice on the 20th. Payments are due on the 1st and are considered late after the 5th. Please note that if a payment is not received by the 10th, a $25 late fee is added. Also, please note that there are quite few extra charges for this month's bill - Divisional meet fees, T-shirts, meals, etc - so the activity fees for this month will be more than the usual. You can mail a check, pay in person at the pool, or log in to your on-line account and pay by credit card or e-check. You can also pay on our Square On-line Store using the link below.
Mail payments to:
Gwinnett Aquatics
4691 Bryson Cove
Lilburn GA 30047
(Or put in coach Hugh's mailbox at the pool).
---
GwinAq's Affiliate
SwimOutlet.com
Gwinnett Aquatics is an affiliate of SwimOutlet.com. Use the link below to search SwimOutlet for some of the best prices on swim equipment. Be sure to use this link and your purchase will also support our program.
---
2016 Long Course Recap
It was quite a LC season! We scored the most amount of points ever during a LCM season in
USA-Swimming's
Virtual Club Championships
. And there were also plenty of individual accomplishments - be sure to check them all on the links below:
2016 LCM Standard Breakers
2016 LCM IMX Scores
2016 LCM Fast 5
GwinAq LCM All-time Top 10

2016 Spring/Summer Attendance Award Winners
2015-16 SCY Recap
Our swimmers made the last SCY season one to remember! Be sure to check out all their accomplishments on the links below:
2015-16 SCY Standard Breakers
2015-16 SCY IMX Scores
2015-16 SCY Fast 5
GwinAq SCY All-Time Top 10
2015 Fall Attendance Award
2015-16 Winter Attendance Award
---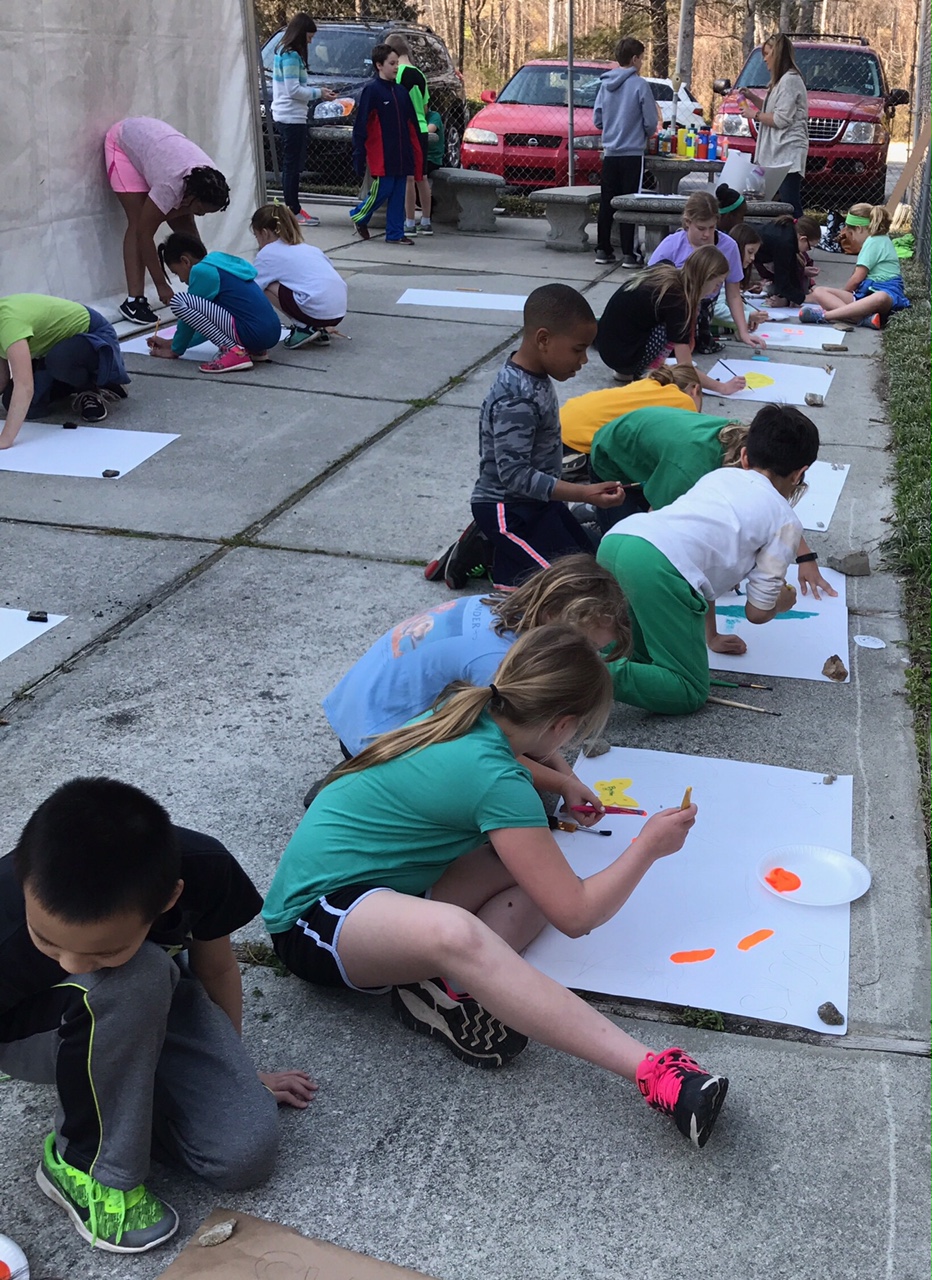 Athens, Here We Go!
Our most important team meet of the season is here! Divisional Champs are this weekend in Athens, Ga, at the UGA Ramsey Student Center (330 River Rd, Athens, GA 30602). We know our swimmers have put in the hard work to be ready to swim fast, so it's time to get it out there, and support your teammates to do the same!
This will be a great competition between 12-15 teams, and we're once again aiming to finish amongst the top 3, where we've been for the past 10 years, with a good chance to better that! As always, on top of the competition in the pool we look forward to filling the stands and showing Gwinnett Aquatics is also the team with the best spirit!
This is a prelims/finals meet for 11&O swimmers (ALL of those swimmers should be ready to swim finals!), with timed finals for 10&U in the afternoon. They will be running two pools Friday night and Saturday and Sunday morning (and potentially in the afternoon as well) so it will be important that the swimmers are REALLY attentive - we're not sure how the pools are going to be split yet, so be sure to listen during the team meetings! Prelim and the 10&U sessions all end with relays, and most swimmers attending will be on relays so be sure to check with the coaches before you leave!
You can find the complete meet info on the event page (link below). Updated team entries, final psych sheet and directions to the pool are all posted below. Additionally, ABSC, who's hosting the meet, has a page with more information on parking, deck access, and more - you can check that here. Warm-up times are listed below:

Friday, Mar 24:
Saturday & Sunday, Mar 25-26

11&O

: 7:00am

10&U

: 11:30am

Finals warm-ups are scheduled to start at 4:00pm on both Saturday and Sunday, but always double check with your coach what time you should be back at the pool. Wear last year's (teal) team shirt Friday, this year's (white) team shirt on Saturday and your new Divisionals (blue?) shirt on Sunday. And if you haven't done so yet, this is a great weekend to follow/like us on social media - we are on Instagram (search for "gwinaq"), Facebook and Twitter (@gwinaq), and we'll have plenty of pictures and updates through the weekend!

Divisional Team Spaghetti Dinners Tomorrow, Mar 23
Tomorrow, Thursday, March 23rd, we will have team spaghetti dinners for each of our groups at the end of their normal practice sessions at the pool. This is always a good team bonding event prior to the meet, as well as an easy option to take care of that evening's dinner! Cost will be $5/swimmer – no RSVP needed please just have your swimmer bring cash to cover the cost on that day.
For those that ordered the team meals during the meet, our current best estimate is that Friday and Saturday dinners will be served around 8:00pm, and Saturday lunch around 12:15pm - we'll send an email with an update if it looks like time will deviate a lot from those. As previously announced, they will be served at the team hotel - Comfort Suites (3980 Atlanta Hwy, Athens, GA, 30622).

Georgia Swimming Golden Peach Awards Apr 23
This year's Georgia Swimming Golden Peach Awards (formerly the All-Star Banquet) will be on Sunday, April 23rd. More info on the event can be found here. It will be in the Atlanta Botanical Gardens Day Hall, and it seems it will be a far more dynamic event than in years past. Tickets are already for sale - they are $30/person, and we'll credit $15 to the activity account of all AAA (and higher) swimmers who attend.
And a more time sensitive thing about this year's event: Coach Kelsey has been nominated for the Emerging Coach Award! Voting is currently opens and will close tomorrow, March 23rd, so be sure to cast yours! You can vote here.
Peach Awards Voting | Peach Awards Tickets

After Divisionals
Most groups will take Monday March 27 off, and on Tuesday (28th) we'll do our post-meet celebrations with each group during regular practice. After that, there will be only a few workouts to start getting back to work as we prepare for the long course season - note that these are important to minimize the effect of the break from training about to come, so everyone should plan to attend all workouts Mar 28-30!
There will be no practices March 31-April 9. Practice resumes Monday, April 10th, with our Spring Interim Schedule (at the bottom of this Newsletter). From there it will be just a couple weeks to our first LC meet, and that season really picks up steam right away!
Note on This Month's Billing
By now everyone should have gotten their bills for this month. Please note that there are quite a few extra fees this month - Divisional meet fees, T-shirts (plus extras for some), and the meals for those who ordered them. As a result, this is a larger bill than pretty much any other one during the year. On top of that, the due date and the last day for payments without incurring a late fee will all come during Spring Break. All those extra fees are things the club already paid for, and so it will be important to get payments in on time, so please plan accordingly!

Spring Tune-up Registration Filling Up!
One of our most popular programs of the year, our Spring Tune-up, is now open for registration. This is a great opportunity for 13&U swimmers who are not quite ready to commit to year-round swimming, but would like to get a head-start in preparation for the summer league season! The Tune-up will run April 10 to May 4, Monday-Thursday 5:00-6:15pm. There are only a few spots still available, and we know there's always a last minute surge in interest, so if you know of anyone who could be interested be sure to share and encourage them to sign-up right away! Use (and share) the registration link below to sign-up.

Spring Workday Apr 22
Our Spring Workday will be Saturday, April 22, starting at 8am (we should be done before noon). We will be doing grounds work and taking down, cleaning and storing the tent. It is a pretty big job so please keep this date clear and come help! Stronger workers need gloves for taking down the tent. A second crew will clean the walls and ceiling pieces as they are taken down.

GwinAq Team Banquet May 7
Our Team Banquet this year will be Sunday May 7 at 12:30 pm (location TBA). This is a great event each year where we look back on the previous 2 seasons (in this case, the 2016LCM and the 2016-17SCY), recognize the swimmers' hard work and honor the graduating seniors.
It's always great to see our swimmers (dressed up for once!) and families all getting together to recognize and remember the previous year. You can take a look at last year's slide show here.
Oh and there's food! More info (location, cost, and what to bring) will be available in early April.
---
School-Year Practice Schedule


Blue Team

- M, T, Th, Fr 5:30-6:45pm; Sat 9:30-11am


Gold Team

–Mon-Fri 5:30-7pm; Sat 9:30-11am
*Wed will move to 5:15-6:45 starting late October


Prep Team

– M-Th 6:15-8:15/45pm; F 6-8:15pm; Sat 7:30-11am/10:15am-12:30pm
*Wed will move to 6:00-8:15pm starting in late October; 6:30-8am may be offered starting in late October.


Senior Team

- Mon, Wed, Fri 3-6pm; Tue, Thu 3-6:15pm; Sat 7:30-11am
*Mon, Wed 5-6:30am for select swimmers


HS Training Group

- Mon-Fri 2:45-5:00pm; Sat 12noon-2:00pm



Spring Interim Schedule (April 10 - May 6)
Blue Team - Mon-Thu 5:45-7:15pm; Sat 9:30-11am
Gold Team - Mon-Thu 5:45-7:15pm; Fri 5:30-7pm; Sat 9:30-11am
Prep Team – Mon-Thu 6:30-8:30/9pm; Fri 6:00-8:15pm; Sat 10:15-12:30pm
Senior Team - Mon–Thu swim 3:30-5:30, dryland 2:40p or 5:40pm; Fri 3-6pm; Sat 7:30-11am
*Mon, Wed 5-6:30am for select swimmers
HSTG - Mon-Fri 2:45-5:00pm, Sat 12noon-2:00pm
---
Gwinnett Aquatics