Printable Version
2017 LC Calendar
You can view the entire calendar for the LCM season by clicking the link above

TU Event Page

Use this link for more info on each event and to sign-up for them.
All the meets for the LCM season are already listed

- you can go ahead and respond to every meet!
(if something comes up, you can change your reply later).
Apr 22 - Spring Workday (more info below)
Apr 23 - Georgia Swimming Golden Peach Awards (All-Star Banquet)
Apr 29-30 - LC Kickoff @ Ga Tech
May 7 - Gwinnett Aquatics Banquet, 12:30pm @ Parkview HS cafeteria
May 9 - College Night, 6:15pm
May 19-21 - Dynamo Spring Splash
May 25 - Summer Practice Schedule starts
June 2-4 - Dixie Classic @ Dynamo
June 10 - Death Valley Open Water
June 10-11 - Swim With Dad Invite @ Tech
---
Education Column
We come across a few great articles on a variety of topics - parenting, nutrition, mental training, sports parenting, drills, etc. In this column we'll share the best one every week. Be sure to check it out and click the link to read the entire article!
What It Means to Be Coachable and Why You Should Care
"Being coachable is one of life's most important skills and attitudes, whether or not you're an athlete. If you're any kind of person who wishes to grow, learn, improve, excel or peak perform, you should care about whether or not you're coachable. In other words, being coachable relates to a happy, productive life. It means you're ready to do what it takes to change, transform, improve or excel, whatever that means for you and your situation. " click here to read the full article
---
April Payments Past Due
April payments are now past due - everyone should have received their invoice on the 20th. Payments are due on the 1st and are considered late after the 5th. Please note that if a payment is not received by the 10th, a $25 late fee is added. Also, please note that there were quite few extra charges for this month's bill - Divisional meet fees, T-shirts, meals, etc - so the activity fees for this month will be more than the usual. You can mail a check, pay in person at the pool, or log in to your on-line account and pay by credit card or e-check. You can also pay on our Square On-line Store using the link below.
Mail payments to:
Gwinnett Aquatics
4691 Bryson Cove
Lilburn GA 30047
(Or put in coach Hugh's mailbox at the pool).
---
GwinAq's Affiliate
SwimOutlet.com
Gwinnett Aquatics is an affiliate of SwimOutlet.com. Use the link below to search SwimOutlet for some of the best prices on swim equipment. Be sure to use this link and your purchase will also support our program.
---
2016-17 SCY Recap
What a great SCY season! We scored the most amount of points ever in USA-Swimming's Virtual Club Championships (VCC), and to do that there were plenty of individual accomplishments - be sure to check them all on the links below:
2016-17 SCY Standard Breakers
2016-17 SCY IMX Scores
2016-17 SCY Fast 5
GwinAq SCY All-Time Top 10
2016 Fall Attendance Award
2016-17 Winter Attendance Award
2016 Long Course Recap
Our last LCM Season was one to remember! Check the links below to see all the individual accomplishments that helped make it one of the best LC seasons we ever had:
2016 LCM Standard Breakers
2016 LCM IMX Scores
2016 LCM Fast 5
GwinAq LCM All-time Top 10
2016 Spring/Summer Attendance Awards
---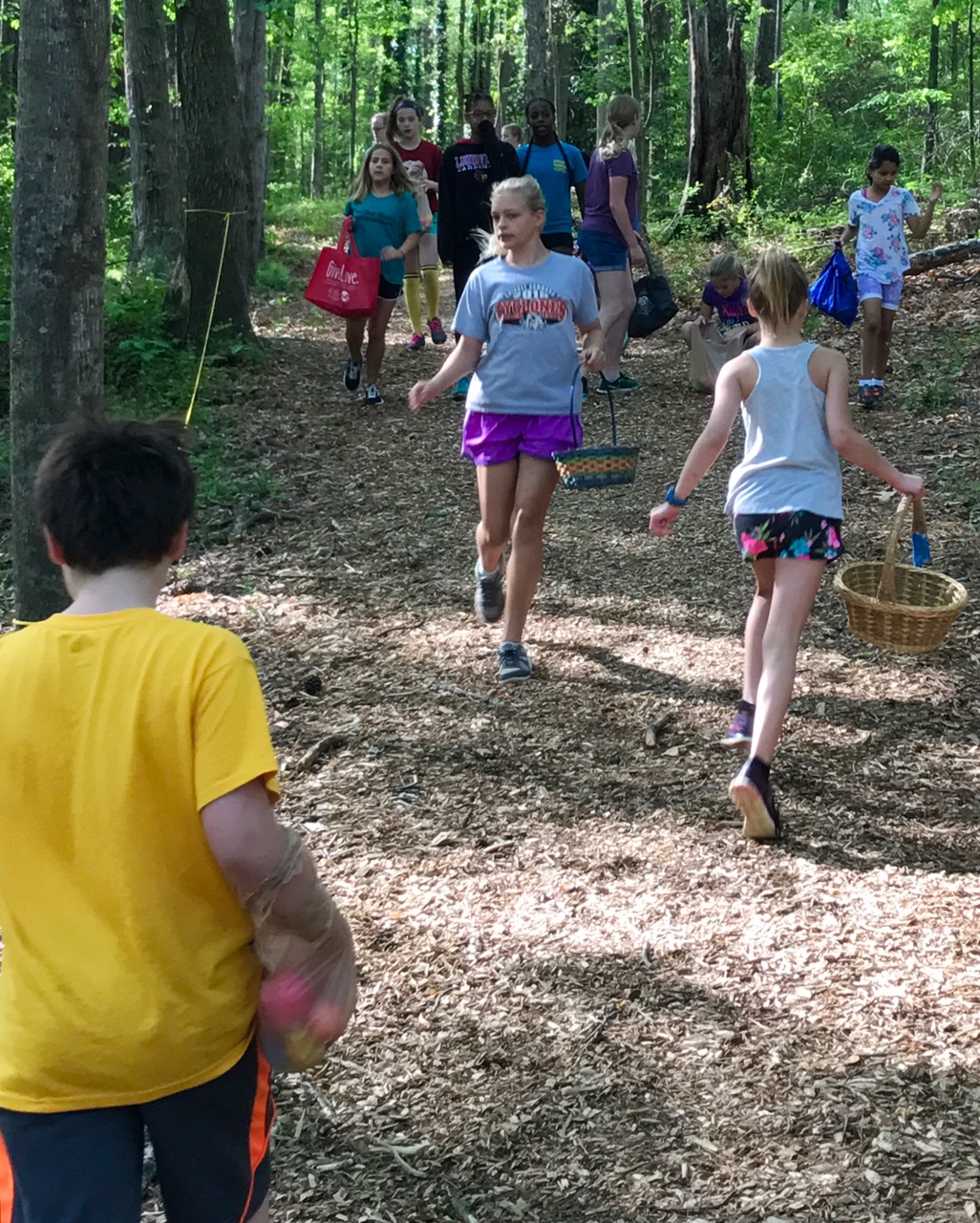 Great First Week of Training, Workday Ahead!
It was a great first week of training, and all groups are wasting no time in getting ready for this season! For Blue and Gold, the week was capped off by their annual Easter Egg Hunt - thank you to all parents who helped making that possible!
This weekend, we'll have our Spring Workday (more info on the article below), as well as the Georgia Swimming LSC meetings. You might have noticed that the Senior and HSTG swimmers already did some work on the tent, but there's a lot more to be done - plus, we'll be sending some of our swimmers and coaches to represent us at those meetings, so it's important everyone else comes ready to help!
Our first long course swim meet is now just over a week away, and this season really goes by quickly after that. Each year a few swimmers hit a little bump with their training during standardized testing or end-of-year exams. Striking the right balance between training and academics is always challenging and when testing time comes around that balance can be even more difficult to find.
The main thing we'd like everyone to keep in mind is that we hope each swimmer's participation at Gwinnett Aquatics is an integral part of a healthy lifestyle that will lead each athlete to peak performance in the pool AND in the classroom, and also later in life! Our schedule should allow enough time for swimmers to do their school work, eat a healthy dinner (and breakfast) and get 8-9 hours of sleep each night. We also hope our athletes are planning and keeping ahead of their studies, rather than cramming the night before a test. As long as those are true, most swimmers should be able to maintain their normal training schedule and excel on any testing that comes up. More importantly, these swimmers are learning how to take testing in stride with lower stress levels.
Of course, swimmers who are struggling with their schedules or certain academic subjects may want to slightly modify their schedule to allow for some increased focus right before that subject's test. And in lower grades we know that the teachers usually really push the high stakes of some tests, but parents should realize that these teachers' admonitions are mostly aimed at the few students who do not have the helpful habits of proper preparation, adequate sleep, and healthy living that our athletes do!
So, bottom line is: we expect all our swimmers to be role models in and out of the pool, and definitely in the classroom! As long as they are doing that on a regular basis, during testing weeks they might want to make slight adjustments to their schedules, but should still be able to maintain something very close their usual routine.

Spring Workday This Saturday, Apr 22
Our Spring Workday is this Saturday, April 22, starting at 8am (we should be done before noon). We will be doing grounds work and taking down, cleaning and storing the tent. While our Senior and HSTG swimmers have already done some of that this weekend, there's still a lot to be done, so be sure to keep the date clear and come help!
Stronger workers need gloves for taking down the tent. A second crew will clean the walls and ceiling pieces as they are taken down. We need mops, buckets and lots of towels. We often times also run out of yard tools, so if you plan on helping with that please bring yours - especially wheelbarrows and hedgers. Also, don't forget to bring some insect repellent and sunscreen to work on the grounds!
If you can't come on this date, we will some extra work that can be done 5:30-7:30pm the two days before and Monday after. If you need to work one of those please email coach Hugh (hugh@gwinnettaquatics.com) beforehand to coordinate it.

First Meet Will Be SCAT LC Kickoff Apr 29-30
The first meet we'll attend for the 2017 LCM season will be the Long Course Kick-Off at Ga Tech, April 29-30. This meet is intended for all Sr, HSTG, and Prep swimmers as well as Gold swimmers who are ready to swim 100s long course in all strokes (if you're not sure, talk to your coach). Due to not having the Y to train LCM next season, we adjusted our meet calendar to allow our swimmers to have plenty of opportunities to get used to racing long course; therefore, it is important swimmers are attending all the meets intended for them!
On both days, 13&O swimmers swim in the morning, while 12&U swim be in the afternoon session. Complete meet info is available in the event page (link below).Entries are posted below - please, remember to always double check your entries!

GwinAq Team Banquet May 7
Our Team Banquet this year will be Sunday May 7 at 12:30pm at the Parkview HS Cafeteria. This is a great event each year where we look back on the previous 2 seasons (in this case, the 2016LCM and the 2016-17SCY), recognize the swimmers' hard work and honor the graduating seniors.
It's always great to see our swimmers (dressed up for once!) and families all getting together to recognize and remember the previous year. You can take a look at last year's slide show here. Oh and there's food! Now that we have the location, you should receive the eVite for the event within the next week or so. Please, be sure to reply to that right away!
Coming up: Dynamo Spring Splash May 20-21
Following the LC Kickoff next weekend, we'll have a few more weeks prior to the next LC meet: Dynamo's Spring Splash. We'll be attending this meet in place of our usual Rosenburg Invite. This meet is intended for ALL swimmers. Those who are attending both the LC Kickoff (2 days) and Dixie Classic (3 days) fully should only swim one day at this meet. Everyone else should attend both days. If you have any questions regarding your participation please contact your coach right away.
Complete meet info is now available in the event page (link below).While still nearly a month away, replies for this meet are due next Thursday, April 27th! Many of the summer meets fill up early, so we need to send our entries well in advance to guarantee our spot, so please go ahead and RSVP right away!

LCM Season Overview
The summer months provide a unique opportunity young swimmers to train more intensely, with fewer commitments away from the pool. Those who truly commit to the season usually far outpace their teammates whose training is more intermittent. Even though it is shorter (just 11-14 weeks!) this is the season where we see swimmers make the biggest strides each year!
Doing the season right also requires a commitment from the family, including planning extended travel for after the championship meet the swimmer is attending - in such a short season it is important to plan so there are no breaks in training. Some of the most important times to be at practice are late June through July (including the weekend of 4th of July). If you do have to travel, the next best option is to arrange to do the same number of workouts the swimmer would if he/she were home, preferably with a local, competitive USA-S club. And just as important, make sure to attend all the appropriate meets, especially an end of season meet to focus on fully, with no other activities around the same weekend. Here are our Championship, end-of-season meets for this season, and which swimmers should be target each one:
Important: this is the same weekend as the Gwinnett County Summer League Championships; swimmers for whom this is their end-of-season meet will be expected to swim at this meet fully and skip county champs. All State qualifiers will be swimming at this meet on days they will not be competing at county.

There's also Senior Sectionals the same weekend as the Hurricane Invite, and a few meets in August - Zones, Futures, Jrs and Nationals - but those are all qualifier meets. Swimmers with hopes and aspirations to attend any of those meets should work with their coaches to make sure they are on track. Most swimmers will be done with their LC season in early-to-mid July, so scheduling a vacation for after your main target meet (and thus maintaining a consistent training schedule until then) would be ideal - everyone should have at least a couple weeks off from swimming before school gets back. As always, if you have any questions, be sure to contact your coach.
You can check the complete season calendar posted below. All the meets are also already on the Team Unify Event Page, meaning you can go ahead and commit to them - if something comes up between now and then, you can still change your reply.

College Night May 9th
On Tuesday May 9, coach Hugh will have a presentation for both parents and swimmers regarding swimming in college. We highly recommend all rising Juniors and Seniors, as well as their parents, to attend, but parents of our rising Freshman and Sophomores are welcome to join us as well - getting an early understanding of this process has become more and more important. Everyone will get a mail merge file to start the contact process, and we'll be discussing the various options to swim, financing, and the recruiting process. A lot of that information will be helpful even if you're not interested in swimming in college, so be sure to attend!

Calling All Scholars - GaGa Honor Roll
It's time to recognize all our scholars again! If you had all As and Bs on your last report card please reply to this e-mail to let us know and include you on the Ga-Ga Honor Roll that will be published here starting over the next couple weeks!
Marilyn Coughlin
Abby Culbertson

Bennett Culbertson
Max Inlow

Hannah Claire Jowers
Dylan Yin
---
School-Year Practice Schedule


Blue Team

- M, T, Th, Fr 5:30-6:45pm; Sat 9:30-11am


Gold Team

–Mon-Fri 5:30-7pm; Sat 9:30-11am
*Wed will move to 5:15-6:45 starting late October


Prep Team

– M-Th 6:15-8:15/45pm; F 6-8:15pm; Sat 7:30-11am/10:15am-12:30pm
*Wed will move to 6:00-8:15pm starting in late October; 6:30-8am may be offered starting in late October.


Senior Team

- Mon, Wed, Fri 3-6pm; Tue, Thu 3-6:15pm; Sat 7:30-11am
*Mon, Wed 5-6:30am for select swimmers


HS Training Group

- Mon-Fri 2:45-5:00pm; Sat 12noon-2:00pm



Spring Interim Schedule (April 10 - May 6)
Blue Team - Mon-Thu 5:45-7:15pm; Sat 9:30-11am
Gold Team - Mon-Thu 5:45-7:15pm; Fri 5:30-7pm; Sat 9:30-11am
Prep Team – Mon-Thu 6:30-8:30/9pm; Fri 6:00-8:15pm; Sat 10:15-12:30pm
Senior Team - Mon–Thu swim 3:30-5:30, dryland 2:40p or 5:40pm; Fri 3-6pm; Sat 7:30-11am
*Mon, Wed 5-6:30am for select swimmers
HSTG - Mon-Fri 2:45-5:00pm, Sat 12noon-2:00pm
---
Gwinnett Aquatics